It's family time for Bigg Boss contestants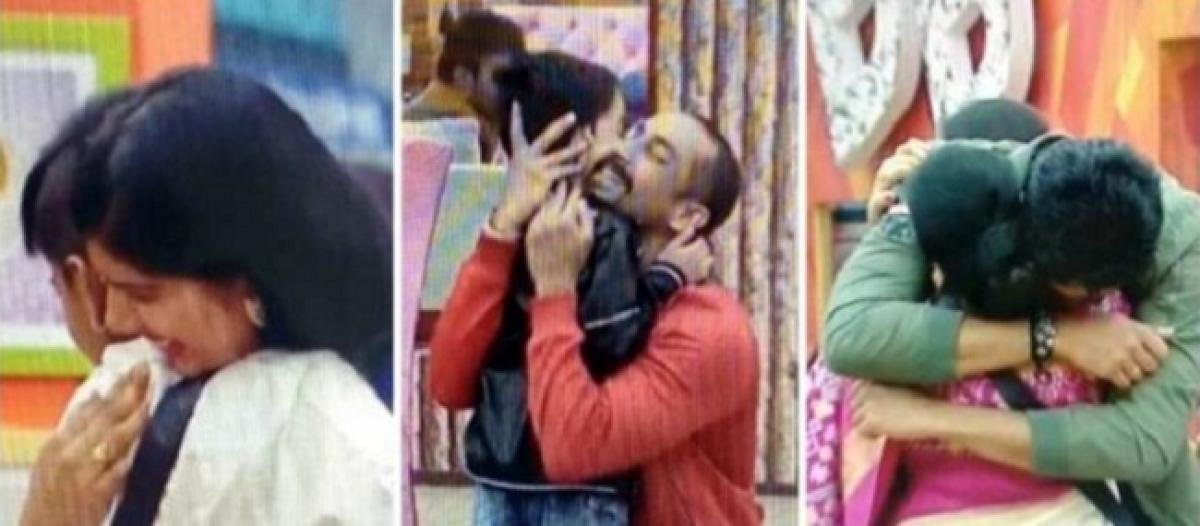 Highlights
The muchanticipated Telugu reality show, Bigg Boss show hosted by Nani is almost coming to end Now, the family members of Bigg Boss contestants got a chance to visit the house and meet their loved ones
The much-anticipated Telugu reality show, Bigg Boss show hosted by Nani is almost coming to end. Now, the family members of Bigg Boss contestants got a chance to visit the house and meet their loved ones. Capturing the housemates' emotions when they see their family members became the theme of the episode. In fact, it was the same theme which was used in most of the Bigg Boss shows in other languages as well.
Coming to Bigg Boss Telugu, the previous season also had a similar theme. In this, Bigg Boss will ask the housemates to freeze and then let the family member of one of the housemates into the house. First, Samrat's mother paid her visit. She became emotional while talking to her son and told that everyone in the Telugu States realised what his character is and how good he is. She indirectly referred to court cases on him as well and said that she is happy with the overwhelming response from the audience. She added that it doesn't really matter whether he wins the title or not.
Later, Amit's wife and their son visited the house. The housemates pampered the little boy. Also, Deepthi's husband and their son came into the house. The family members of the remaining 4 housemates are going to visit the house today.
ALSO READ: Now Tanish Army to counter Kaushal Army