Akkineni Nageshwara Rao- A master of subtle acting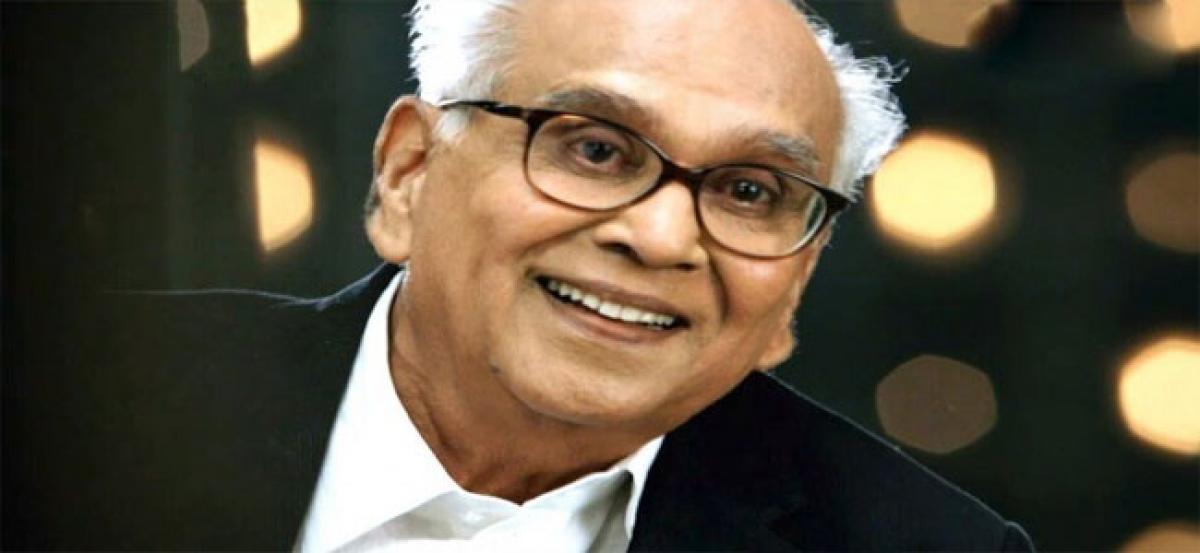 Highlights
Akkineni Nageshwara Rao ANR, a legendary actor in the Telugu film industry was born in a poor agricultural family at Ramapuram in Gudivada on September 20, 1924
Akkineni Nageshwara Rao (ANR), a legendary actor in the Telugu film industry was born in a poor agricultural family at Ramapuram in Gudivada on September 20, 1924. He carved a niche for himself as a great actor and producer and now his son Nagarjuna and grandson Naga Chaitanya are following in his footsteps to carry on with his legacy as an actor and producer as well. He made his debut with 'Dharamapatni' in 1941 and ruled the roost for over seven decades until 'Manam' in 2014.

Although ANR did not possess a powerful personality or a commanding baritone voice, he could mesmerise the audience with his histrionic skills. He was an evergreen romantic hero who played the leading roles for nearly four decades. Even after switching over to character roles, it was he who was the central figure, especially in films like 'Sitharamaiah Gaari Manamaralu' (1991) or 'Madhavaiah Gaari Manavadu' (1992)as the entire plot revolved around him. Veteran actor Krishnam Raju, while paying tributes to ANR, said that he was a die-hard fan of Akkineni and used to be influenced by his subtle acting style.
During the 1960s, there were clashes between the fans of ANR and NTR and during the release of 'Srikrishnarjuna Yuddham' in which they acted as Krishna and Arjuna, the producers were in a dilemma as to whose name should appear first in the titles. Finally, both of them were shown walking together at the same time when the titles were projected, said the late Dhulipala Sitarama Sastry, one of the artistes in the film, who played Gayudu in one of his interviews earlier.
Speaking about the relationship between NTR and ANR, producer and director the late V B Rajendra Prasad said though they appeared to be friendly with each other, there were intense professional jealousies between them. However, both acknowledged each other's acting abilities. In fact, he refused to play Savitri's brother in 'Raktha Sambandham' (1962)as the audience may not like it (as they played lovers many a time on screen) and suggested NTR's name to the producers. Similarly, he rejected the role of Lord Rama in the mythological film 'Lava Kusha' (1963) which went on to become a golden jubilee hit as he was aware of his limitations as an actor.
ANR specialised in neat family entertainers under the banner of Annapurna Pictures and endeared him to the classes and masses alike. In such films, he was showcased as an ideal son, brother, husband and above all became the famed lover boy onscreen to win a legion of women fan following. Despite being an atheist in real-life, he breathed life into the roles of legendary devotees like 'Vipranarayana,' 'Bhakta Tukaram' and 'Mahakavi Kalildasu' with consummate ease, showcasing that personal beliefs need not be a hindrance to his professional needs. In the late 1960s and the 70s, though ANR faced stiff competition from young actors like Krishna and Sobhan Babu who became popular, he was able to hold his fort.
Even the Bollywood thespian Dilip Kumar and Bimal Roy admitted that Akkineni did a better job as drunken-lover in `Devadas'. However, personally, ANR felt that 'Baatasari,' was his best work as a forlorn lover than 'Devadasu'. As an actor, he received several awards and they include seven State Nandi awards, five film fare awards and ultimately the Dada Saheb Phalke Award, the highest honorary award for his contribution to Indian cinema. Besides, he was also given the second highest civilian award, the Padma Vibhushan.
BY B Srinivas Narayana Rao