RGV finds Naidu-lookalike for film on NTR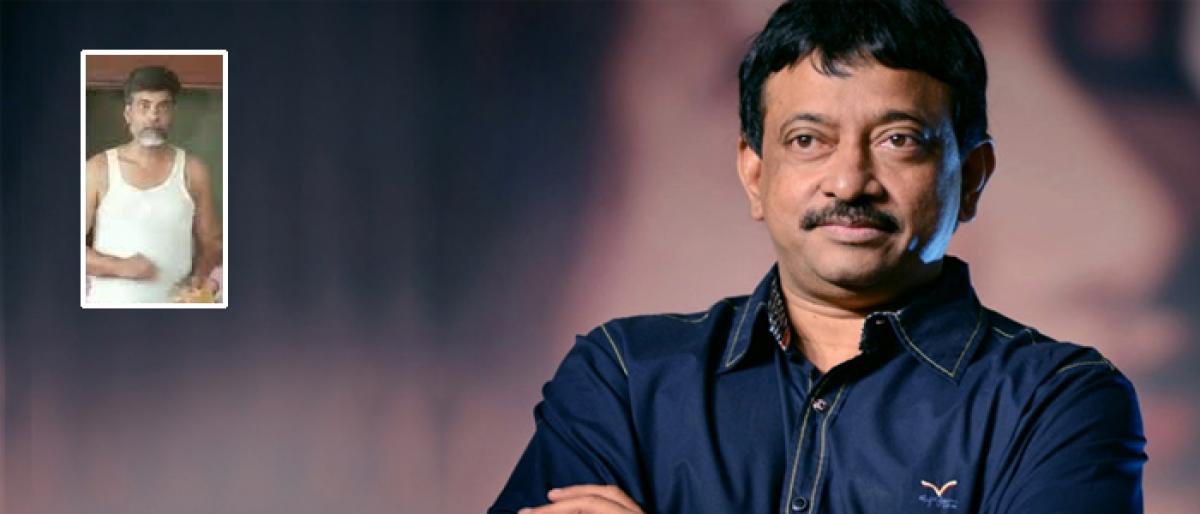 Highlights
Wellknown director Ram Gopal Varma says he has found a person who resembles Andhra Pradesh Chief Minister N Chandrababu Naidu
Hyderabad: Well-known director Ram Gopal Varma says he has found a person who resembles Andhra Pradesh Chief Minister N. Chandrababu Naidu.

The filmmaker, who had on Saturday announced Rs 1 lakh reward for tracing the man, said a Rohit Mutyala has found the lookalike.

In his Facebook post, Varma thanked Rohit and asked him to send his bank account details to credit the reward amount.

The video of a man, who has an uncanny resemblance to the Telugu Desam Party (TDP) chief, had gone viral on social media on Saturday.

The 11-second video of the Naidu-look-alike shows him serving food in what appears to be a canteen. The man is clad in vest and half pant.

Varma did not reveal details like who who the man is and where he was traced.

Varma plans to feature the Naidu-lookalike in his proposed film on legendary actor-politician N.T. Rama Rao. The film is said to focus on NTR's second wife Lakshmi Parvathi.

Chandrababu Naidu had led a revolt to unseat his father-in-law and TDP NTR as the Chief Minister of undivided Andhra Pradesh in 1995, citing the growing interference of Lakshmi Parvathi in party and government affairs.

RGV on Saturday tweeted that the first person who gives the right clue would be rewarded Rs 1 rupees.