5 reasons to watch 'Taxiwala'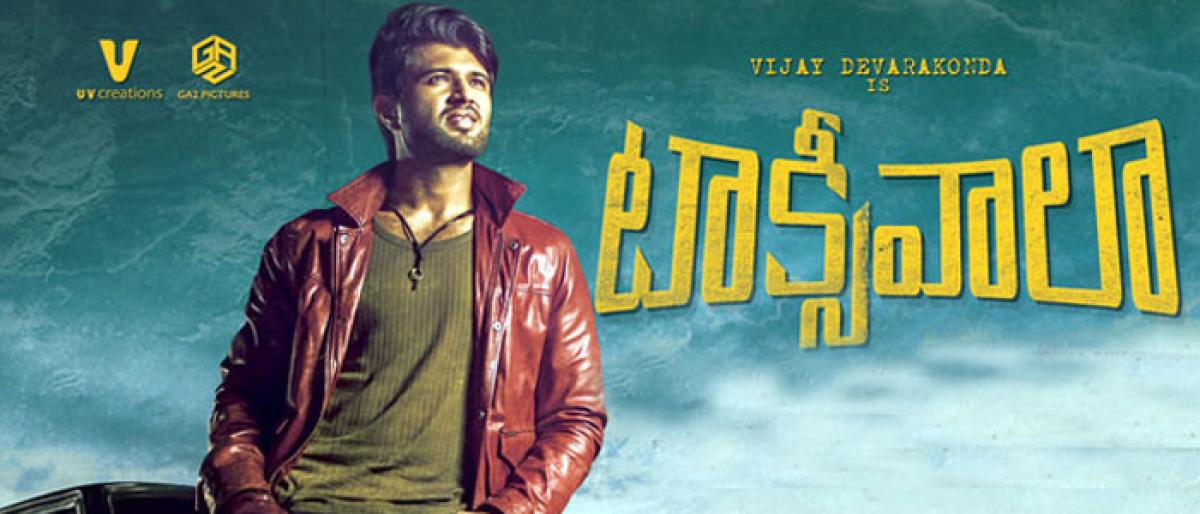 Highlights
Vijay Devarakondas muchawaited Taxiwala is finally releasing on 17th November The film was on the editing table for a long time due to the CG work and is gearing up to entertain the audience with a crisp runtime of 131 minutes So, here we present you the five reasons to watch Taxiwala definitely
Vijay Devarakonda's much-awaited 'Taxiwala' is finally releasing on 17th November. The film was on the editing table for a long time due to the CG work and is gearing up to entertain the audience with a crisp runtime of 131 minutes. So, here we present you the five reasons to watch 'Taxiwala' definitely.
Vijay Devarakonda
The first and the biggest reason to watch 'Taxiwala' is none other than Vijay Devarakonda himself. This young and talented hero is coming up with different script for every film. His acting, style and mannerisms have brought him a huge craze among youth. He is on a roll this year and he is aiming for one more hit with this film.
Young Crew
Right from the director to the heroine, the film is filled with fresh talent who are eaer to prove themselves. It is debut for director Rahul Sankrityan, writer Saikumar, heroine Priyanka Jawalkar and many others. What happens when a bunch of youngsters come together to do something productive? The result is 'Taxiwala'!
Music
The music of this film has got good response and especially 'Maate Vinadhuga' sung by Sid Sriram is topping the charts and is a must in everyone's playlists. Music and re-recording given by Jakes Bejoy is definitely going to be a big asset says the film's unit.
Interesting Plot
'Taxiwala' is a thriller with super-natural elements. Vijay will be seen as a Taxi driver who realises that there is something super-natural in his car. That car takes him through a breath-taking journey and we have to find that in theares nearby.
Entertainment
Though the subject sounds serious, the film will never be short of entertainment quotient as the trailer suggests. There are many comedians like Madhunandan, Chammak Chandra and few others joined by Vijay Devarakonda himself. 'Taxiwala' is expected to be a fun-filled ride too.
ALSO READ: Copy Rumours On Taxiwala