#MeToo: Gursimran Khamba dropped from Amazon show after sexual misconduct claims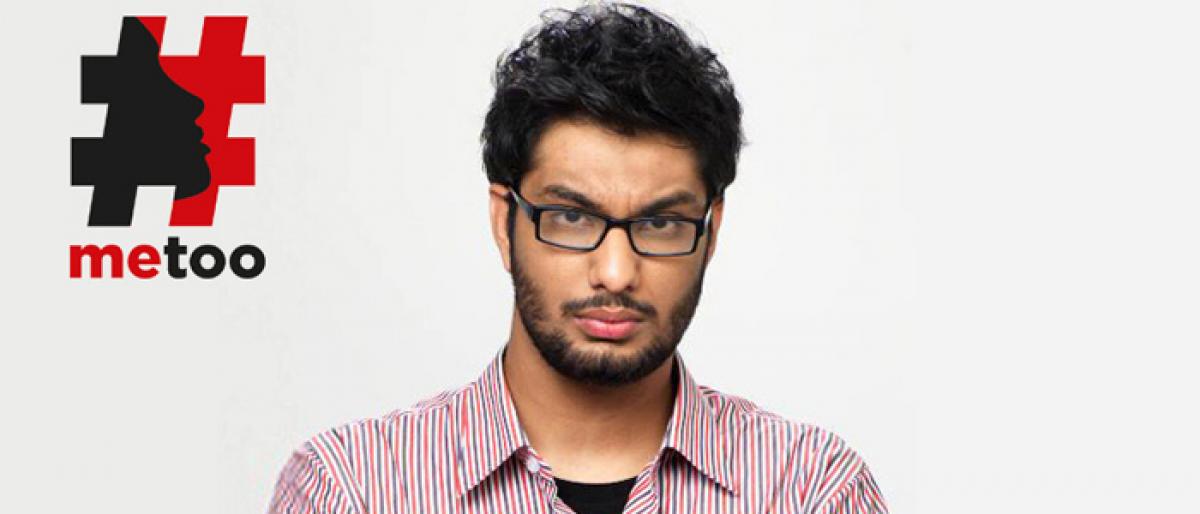 Highlights
Comic Gursimran Khamba embroiled in allegations of sexual misconduct will no longer be the showrunner for an original series on Amazon com Incs video streaming service, a top Amazon executive said on Wednesday
Mumbai: Comic Gursimran Khamba embroiled in allegations of sexual misconduct will no longer be the showrunner for an original series on Amazon.com Inc's video streaming service, a top Amazon executive said on Wednesday.
Gursimran Khamba, a co-founder of popular comedy collective All India Bakchod (AIB), was accused of sexual misconduct by an anonymous woman on social media last month. She accused him of "emotional blackmail" and of trying to force himself on her. Khamba has denied any wrongdoing.
AIB has since placed Khamba on a temporary leave of absence.
At the time, Khamba was the showrunner and creator of Gormint, a political satire that AIB was producing for Amazon Prime Video along with talent and event management firm Only Much Louder (OML).
'Gormint' is a localised form of the word 'government'.
"Khamba is not attached to the project at this point," Vijay Subramaniam, director and head of content at Amazon Prime Video India, told Reuters in an interview.
Amazon has so far remained silent on its association with AIB, which has largely suspended activity after the #MeToo campaign.
Tanmay Bhat, another co-founder, has also stepped down from the group after admitting that he continued to work with another colleague in spite of being aware of accusations of sexual misconduct against him.
The #MeToo campaign has shaken India's entertainment industry. Prime Video's global rival Netflix Inc was also drawn in after allegations were made against a lead writer of its first India original 'Sacred Games'.
Netflix has since said it conducted an independent probe following which it would continue to work with the writer, Varun Grover.
Subramniam said Amazon was keen to resuscitate the 'Gormint' project.
"We are focused on putting the project back together. It's an incredibly witty and well-written show, and we remain super excited about being able to bring it to life," he said.
The show, earlier titled 'The Ministry', was originally due to star actor Irrfan Khan, one of India's top exports to Hollywood. Khan pulled out of the show in August, a few months after being diagnosed with neuroendocrine tumour.
Amazon launched Prime Video in India in late 2016 and has previously said the South Asian country is its fastest growing Prime Video market in the world.
It has so far launched five original shows in India, with a sixth, gritty crime drama Mirzapur, streaming on the platform from Friday.
"('The challenge') is probably to be moving as fast for our customers as the industry is moving," Tim Leslie, global vice president at Amazon Global Video, told Reuters.