Satire On Krish By Kangana's Sister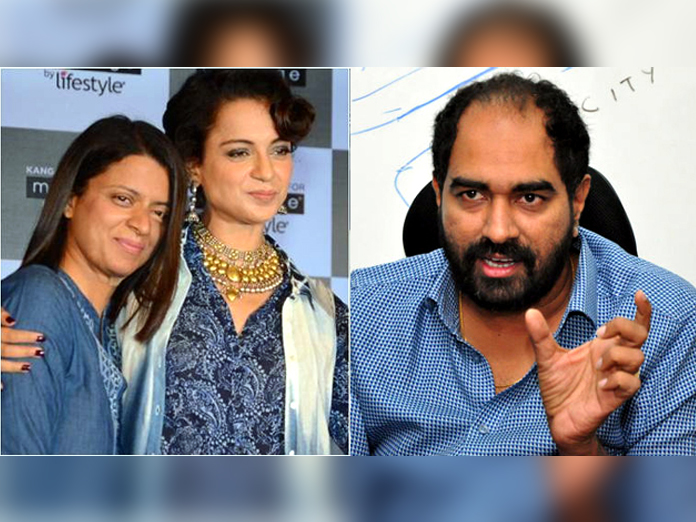 Highlights
It seems like Director Krish is having a rough phase of his career since the past few days While his most ambitious project NTR Kathanayakudu has bombed at box office miserably Now, the film Manikarnika, which he mostly directed, landed him trouble due to credibility issues
It seems like Director Krish is having a rough phase of his career since the past few days. While his most ambitious project NTR: Kathanayakudu has bombed at box office miserably. Now, the film Manikarni, which he mostly directed, landed him trouble due to credibility issues.
It is known that heroine of Manikarnika, Kangana Ranaut, took up the project when Krish left it due to his prior commitments. Later, Kangana claimed that Krish made only half of the film and she directed the rest if the key portions. Krish didn't react on any of the claims till the film got released and finally now after it is out, he is letting out all his angst and sorrow in front of media.
In an interview given to a Bollywood daily, Krish claimed that what he made was gold and Kangana turned it into silver. He stated that Kangana chopped off entire Sonu Sood's character and few of Atul Kulkarni's key scenes as she felt they were overshadowing her character. Krish also felt the producers have at least stood up for him during all this row was happening.
After Krish has opened up, Kangana's sister came out with a satire on the director. She tweeted, "@DirKrish chalo man liya you directed the whole film now please calm down, still Kangana is the leading face of the film let her enjoy this moment of her success and great appreciation, please leave her alone, we all believe you now please take a seat"
Meanwhile, Manikarnika is receiving positive reports from all over and is running successfully