Wannabe engineers on a social crusade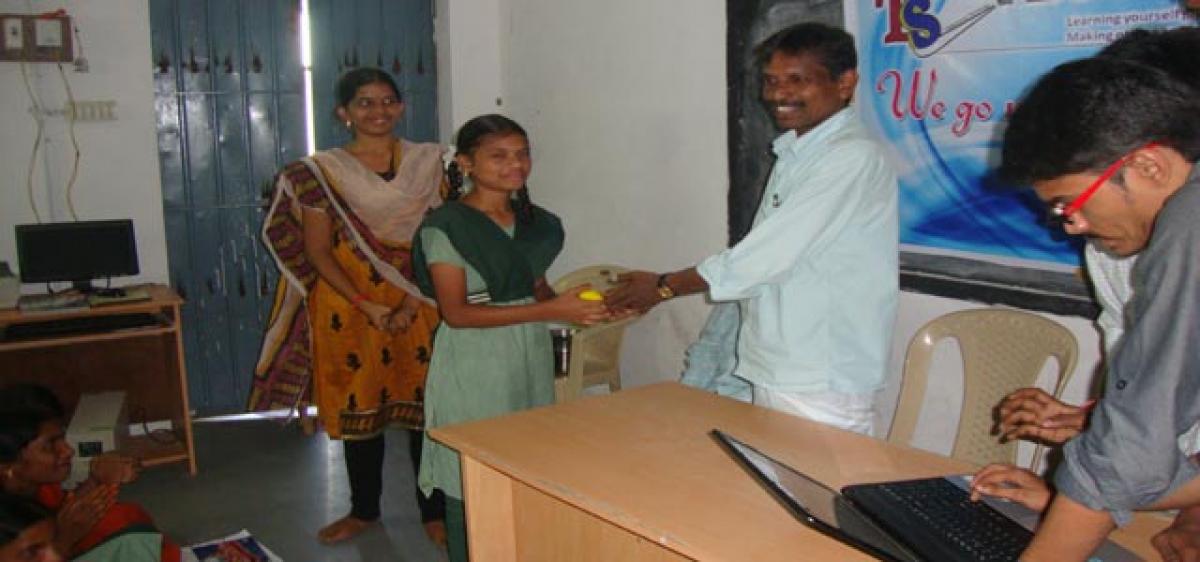 Highlights
While thousands of students burn their midnight oil to pass out with flying colours from prestigious engineering colleges with the sole aim of making it big in international companies, State and Central government services and tech giants across the globe, a group of young engineering students in Jayamukhi Institute of Technological Sciences in the small town of Narsampet in Warangal Urban distric
While thousands of students burn their midnight oil to pass out with flying colours from prestigious engineering colleges with the sole aim of making it big in international companies, State and Central government services and tech giants across the globe, a group of young engineering students in Jayamukhi Institute of Technological Sciences in the small town of Narsampet in Warangal Urban district prove to be different.
With an aim to distribute whatever knowledge of technology they acquire from the classrooms to the children of lesser gods who cannot afford such elite courses, these students have come with a Non-Profitable Oraganisation 'Tech Seva' and are busy teaching the children of government schools to bring them forward in the field of technology.
They have been out in the State-run schools in Warangal and other towns and villages in the district for the past several weeks, educating the children successfully on technological advances and its myriad uses with an aim to create interest in them towards technology.
The young prospective engineers say technology is the major weapon in the present generation to get success in one's life. As it is the source of development for every student of present days, it must be inculcated in everyone in our country.
According to them, the technology, its education and its usage are accessible only to students of private institutions, whereas the government school children are in backward position in the use of technology when compared to the private students. As a result, it is making development impossible and even preventing them from going abroad and enjoying better lives.
Though there is availability of equipments such as computers, projectors etc, teachers often fail to make the best use of them and help the students get the firsthand experiences in technology. Keeping this in mind, the present and past B Tech students are moving forward with 'Tech Seva' where it distributes the knowledge of technology from person to person and school to school.
According to them, one cannot gauge one's capacity in acquiring of knowledge, and most probably they may become the bright minds of tomorrow, if given proper exposure to technology. The Non Profitable Organisation which completely aims to serve technology to the government school students and other backward children in the use of technology is resolved to make a change.
"This training about technology may help them to understand the society better and it can sharpen their minds to build a new nation on the pillars of technology. The development of India regarding the technology is low as compared to other nations but, this condition must be wiped out by our succeeding generation by occupying an initial position in the computerised technology and its usage," they say.
By B Ravali