Woman kills hubby for job, insurance money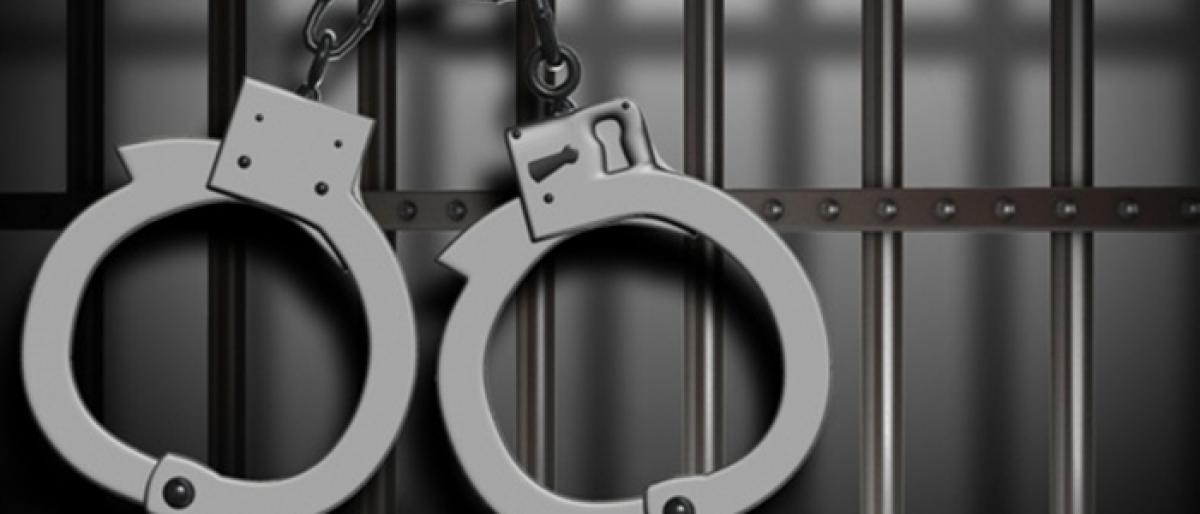 Highlights
he Vanasthalipuram police on Monday arrested a woman and her aide for killing her husband to get his government job and also the insurance money According to Vanasthalipuram ACP Gandhi Narayana, the accused, Kethawat Padma of Thutya Thanda in Nalgonda district married Kesya Naik, 43, a Postal department employee As the couple remained childless, Kesya Naik married another woman, Shailaja
​Hyderabad: The Vanasthalipuram police on Monday arrested a woman and her aide for killing her husband to get his government job and also the insurance money. According to Vanasthalipuram ACP Gandhi Narayana, the accused, Kethawat Padma of Thutya Thanda in Nalgonda district married Kesya Naik, 43, a Postal department employee. As the couple remained childless, Kesya Naik married another woman, Shailaja. Enraged over her husband's second marriage, Padma lodged a complaint of harassment with Tripurana police station in Nalgonda. Consequently, Kesya Naik and Padma were living separately for the last eight years.
Three years ago, Kesya Naik bought a car and appointed one Vinod as driver. Meanwhile, Padma conspired with Vinod to murder her husband so that she could get the insurance amount and a dependent job in the postal department.
Towards this, Padma struck a deal with Vinod for Rs 10 lakh and paid Rs 15,000 as advance amount. To execute his murder plan, on August 31, Vinod took Kesya Naik to a bar at Gurramguda. Both consumed liquor till 12.30 am and left the bar. On the way back home, Vinod strangled Kesya Naik who was sloshed to the gills. To project the murder as accidental death, Vinod drove the car at 100 kmph and rammed it to a pole. Soon, the locals gathered and alerted the police.
The ACP said as there were no injuries on the body of Kesya Naik, police suspected foul play and interrogated Vinod, who later spilled the beans. The police registered a case of murder against Padma and Vinod and took them into custody before sending them for judicial remand.
Subscribed Failed...
Subscribed Successfully...