Police hold anti-touting drive at RGIA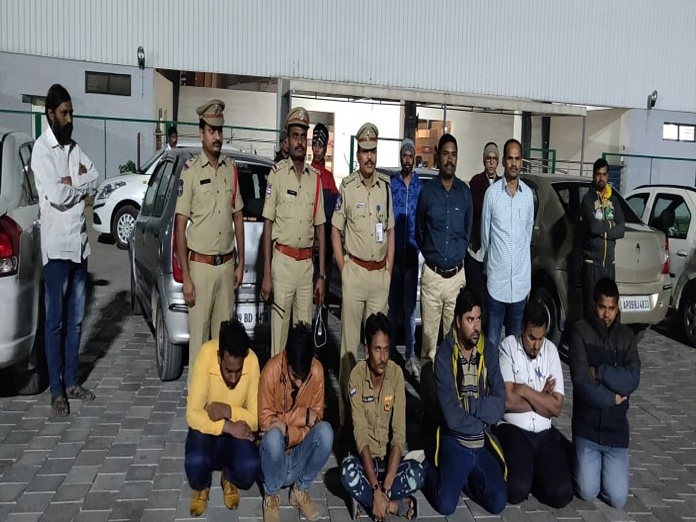 Highlights
The Shamshabad police of Cyberabad division conducted Anti Touting and Cordon and Search operations under Rajiv Gandhi International Airport RGIA police station limits on Tuesday night to keep antisocial elements under check They focused on touters at RGIA, who have been creating nuisance in the premises of the airport
​Hyderabad: The Shamshabad police of Cyberabad division conducted Anti Touting and Cordon and Search operations under Rajiv Gandhi International Airport (RGIA) police station limits on Tuesday night to keep anti-social elements under check. They focused on touters at RGIA, who have been creating nuisance in the premises of the airport.
Touters are those cab drivers who stand outside the airport and try to attract potential passengers by forcefully grabbing their luggage.
The operations were conducted under the supervision of N Prakash Reddy, DCP Shamshabad. The police took eight people into custody suspected as touters and seized eight cars from their possession. The officials suggested the passengers to board booked cabs to ensure their safety.