Tread carefully on bank merger issue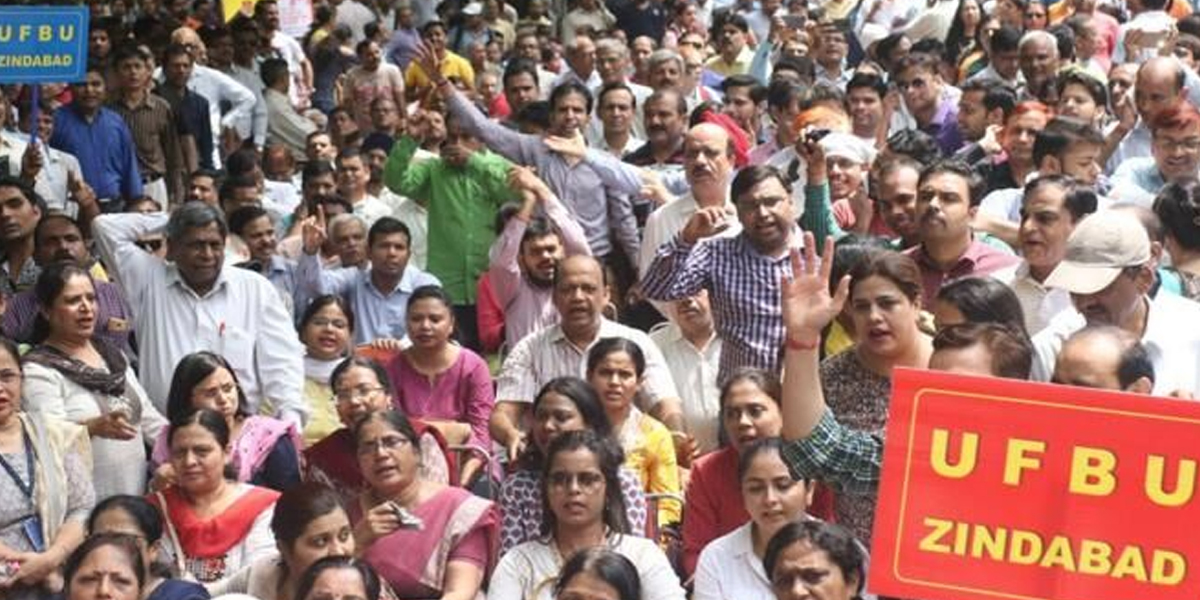 Highlights
Around a million employees from public, private and foreign banks of India have taken to the streets in protest against the proposed merger of Vijaya Bank and Dena Bank with Bank of Baroda This is the second time in a week when bank employees have called for a nationwide strike
Around a million employees from public, private and foreign banks of India have taken to the streets in protest against the proposed merger of Vijaya Bank and Dena Bank with Bank of Baroda. This is the second time in a week when bank employees have called for a nation-wide strike.
The unions have said the mergers will hurt the employees and customers alike. In September last, the government had announced merger of state-owned Vijaya Bank and Dena Bank, both under the prompt corrective action (PCA) framework of the Reserve Bank of India (RBI), with larger peer Bank of Baroda, creating the third largest lender of India. United Forum of Bank Unions expressed apprehensions, that it may not be in the interest of banks or bank customers.
The government wants banks to grow by this amalgamation but even if all public sector banks are bundled into one, the merged entity cannot find a place among the top 10 globally. There is a point when one says post-merger, a large number of branches will be closed and customers will have to face hardships as banks are already burdened with various schemes such as Jan Dhan Yojana, MUDRA, social security insurance and PM's housing scheme, among other.
Earlier, in September, the Alternative Mechanism (AM) headed by the Finance Minister, Arun Jaitley, decided to merge the three banks with a view to creating a global-sized lender which will be stronger and sustainable. The merged entity will have a combined business of Rs 14.82 lakh crore, making it the third largest bank after SBI and ICICI Bank. It will have better financial strength. The net Non-performing Asset (NPA) ratio will at 5.71 per cent, significantly better than the public sector bank average of 12.13 per cent. It makes sense in one way to club at least. Small and smaller merged with Huge creates a new entity called Huger.
This is the philosophy behind the merger of smaller banks with the bigger ones as they can absorb the losses of the smaller banks. There will be no more ugly percentages. One of the many oddities of India's banking sector was a single owner, the Government, dominated nearly 80 per cent of the industry creating a monopoly, but the bigger problem was it was spread over 21 different entities that neutralised the advantages that integration would have brought it. Because of single ownership, the incentive for different entities to compete strongly and innovate did not exist either.
Whatever each bank achieved was more an enterprise of individuals rather than any institutional vision. The aim is to bring about operating efficiencies over time by lowering combined operating and funding costs while strengthening risk management practices.
However, care must be taken in this as a rotten apple can spoil the basket. Great effort must also go into the staff pattern to make it an asset and not a liability. Layoffs become inevitable with banks branches lying side by side or opposite to each other at several places. Banking system has taken a beating with NPAs' growing and defaulters increasing. Governments' must think and act wisely.