Trio World Academy announces IBDP scholarship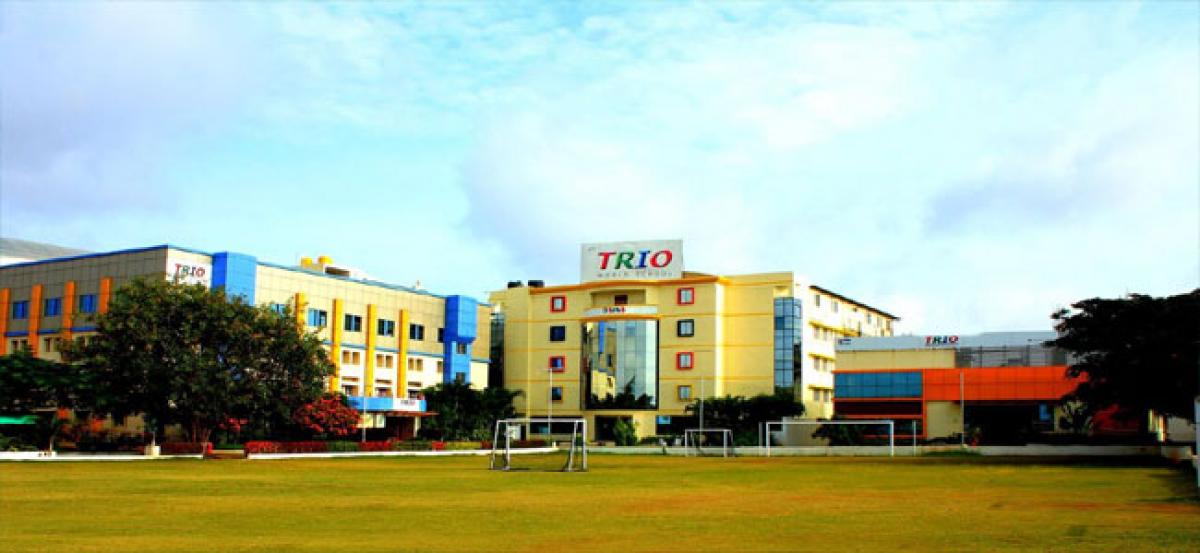 Highlights
Trio World AcademyTWA, in an attempt to bolster the ambitions of deserving students and enable them to achieve higher success is offering a waiver of up to 100 per cent on tuition fees for the International Baccalaureate Diploma Programme IBDP
Bangalore: Trio World Academy(TWA), in an attempt to bolster the ambitions of deserving students and enable them to achieve higher success is offering a waiver of up to 100 per cent on tuition fees for the International Baccalaureate Diploma Programme (IBDP). Trio World Academy is offering a total scholarship that amounts to around Rs 30 lakhs and can be availed by five high-performing students. Any student who has secured an A* in all subjects or a minimum of 90% in their 10th grade(IGCSE,MYP.ICSE.CBSE) qualifying exam held in May/June 2018 are eligible to apply for the scholarship.
The applicants for the scholarship program will need to meet a set of criteria, including having an "exceptional academic performance in the last two consecutive years," achievements in sports or extracurricular activities, community service records, etc. The applicants will also have to take a written test and a subsequent interview. The final selection will be made on the basis of an interview with the Head of School and Board of Directors.
Naveen K M, Managing Director, TRIO World School said, "We believe that a scholarship which fuels a high-quality education of unparalleled global standards can have a life changing impact in launching the careers of talented students with high academic credentials. As a certified school, we want to ensure that deserving students from all socio-economic statuses are given the platform to learn. The selection process for the scholarship is very rigorous and is structured to ensure that the best deserving students are awarded with up to a 100% waiver for the IB scholarship programme".
The International Baccalaureate Diploma Programme (IBDP) is a two-year training programme that provides an internationally accepted qualification for pursuing higher education abroad. Date of Scholarship Test – 6th October, 2018