AMU's Kashmiri students threaten to leave for home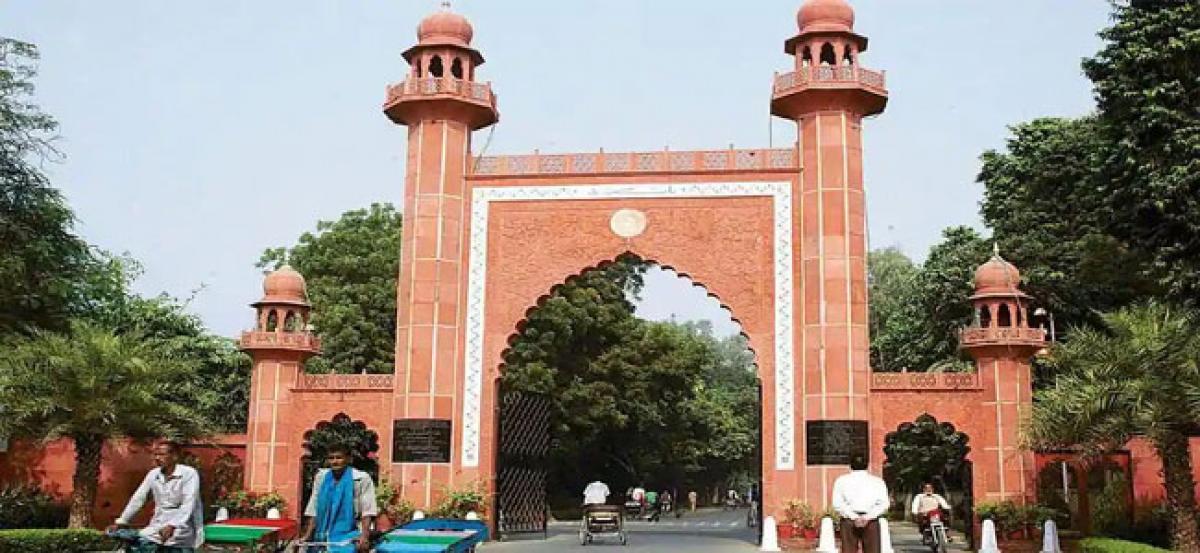 Highlights
Kashmiri students studying at the Aligarh Muslim University AMU have threatened to leave for their homes on October 17, if the sedition charges against three of them are not dropped
Aligarh : Kashmiri students studying at the Aligarh Muslim University (AMU) have threatened to leave for their homes on October 17, if the sedition charges against three of them are not dropped. In a letter to AMU vice-chancellor, AMU students' union former vice-president Sajjad Rathar said, "If this vilification does not stop, more than 1,200 Kashmiri students will leave for their homes in the Kashmir Valley on October 17 as a last option." Terming the slapping of sedition charges as "vendetta", Rathar said, "The option of holding Namaaz-e-Janaza (prayer meeting) in absentia was dropped after the AMU authorities did not give the permission."
"If no prayer meeting was held as confirmed by all official agencies, the slapping a case of sedition against three Kashmiri students is simply a vendetta, harassment and denial of justice," he said. The letter was handed over to AMU Proctor Mohsin Khan in presence of large number of Kashmiri students at his office on Saturday night. AMU spokesman Shafay Kidwai, however, denied the Kashmiri students' charges of harassment and stressed that "no innocent would be framed".
Prof Kidwai also made it clear that "there is zero tolerance for any anti-national activity on AMU campus". Three Kashmiri students of AMU were booked on sedition charges for allegedly for raising "anti-India" slogans and trying to hold a prayer meeting for Hizbul Mujahideen commander Manan Bashir Wani on October 12 (Friday). Twenty seven-year-old Wani, pursing a PhD course in Allied Geology at the AMU, had quit the university and joined militant ranks in January this year.
He was killed in an encounter at Shatgund village in Handwara area of north Kashmir's Kupwara district on Thursday. Aligarh's Senior Superintendent of Police Ajai Sahni said police took the action (on October 12) after a video surfaced, showing the three Kashmiri students raising "anti-India" slogans. "Police have filed an FIR against Wasim Malik, Abdul Mir and one unnamed person. They have been identified on the basis of a video recording," he said.
Prof Kidwai said show cause notices have been issued to nine students for trying to hold an unauthorised gathering Thursday. "A three-member inquiry committee has been set up to probe the incident. It will submit a report in the next 72 hours," he said. The three students were suspended from the AMU earlier. Some AMU students from Kashmir had on Thursday (October 11) gathered near Kennedy Hall on the campus to hold funeral prayers for Wani, following which the varsity staff and the students union leaders had rushed to the spot and tried to stop them.