ATMOS concludes on a grand note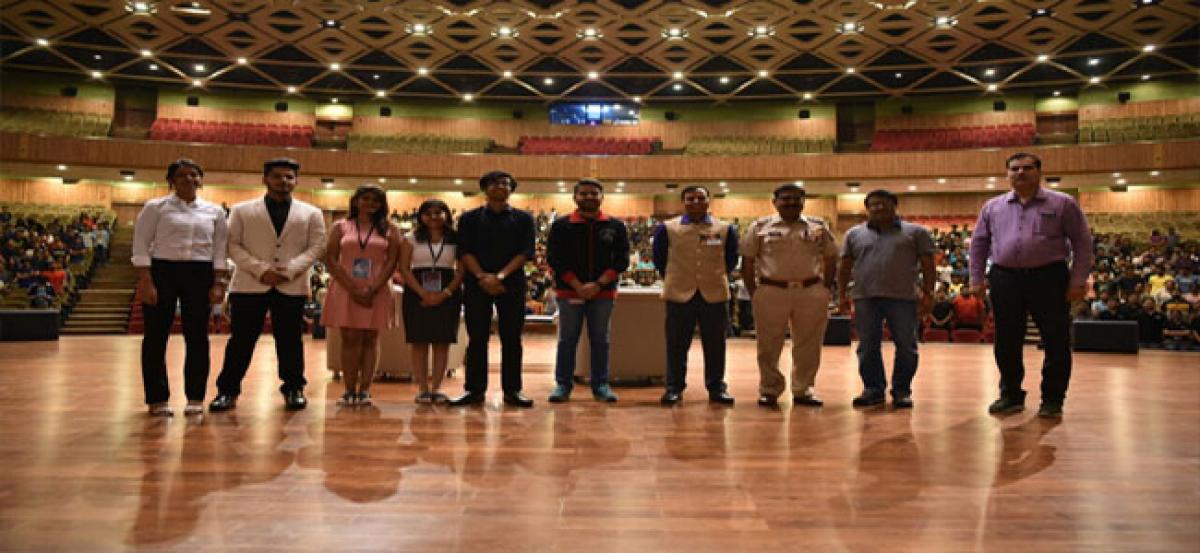 Highlights
ATMOS, BITS Pilani, Hyderabad Campus annual technomanagement fest was held from October 2628 The theme for this years edition was Into The Sixth Dimension and drew thousands of students from all over the country, eager to attend the plethora of exciting workshops, competitions and talks conducted over the span of the 3 days
Hyderabad: ATMOS, BITS Pilani, Hyderabad Campus' annual techno-management fest was held from October 26-28. The theme for this year's edition was 'Into The Sixth Dimension' and drew thousands of students from all over the country, eager to attend the plethora of exciting workshops, competitions and talks conducted over the span of the 3 days.

The inaugural ceremony conducted on Thursday, and included an address by B Janardhan, Commissioner of the HMDA who delivered an impactful address on the importance of technological advancements in resource management. The first day of the fest started strong, recording a footfall of over 4000 people. The workshops conducted that day were on Ethical Hacking, Data Science, Digital Marketing, BS4 Engine, Automation (PLC and SCADA), and Alphathon, which were focused on equipping the attendees with technical skills that are extremely advantageous in the current technology centred world. There were many competitions that were held where students from different colleges participated to win and bag prizes. There were talks held by some eminent personalities, like Nephroplus by Kamal Shah. The proshow for the evening was by well-known comedian, Naveen Richards who delivered a hilarious set that left the audience in stitches.
On the second day, more competitions and workshops which explored new and exciting avenues such as Augmented Reality. The third edition of the PyBITS conference was held, which included various talks and aimed to introduce and educate the crowd on the vast applications of Python in various fields. The Firefly community also conducted Out and About 2.0, an open mic event where several members of the LGBT+ community came out to share their personal experiences and stories in an effort to open up the conversation about homosexuality and transgenders. 'An Ode to 26/11', a talk by Praveen Teotia (ex-naval officer) and Sanjay Govilkar (Mumbai Inspector) where they shared their experiences on the 26/11 attacks was also held. In the evening, popular illusionist Arjun Guru visited the campus to deliver a fascinating and enthralling performance that left the audience in awe
The third and final day of ATMOS was once again filled with many exciting events. The highlight of the day was the talk by Subramanian Swamy, where he talked about the need for youth empowerment in the 21st century. The Hyderabad regionals and finals of the National General Quiz, Enigma which offers a prize pool of over one lakh also conducted. The final of the Tech Expo, which serves to bring forth the innovative and entrepreneurial spirit in students, was also held as the finalists had to pitch the judges their projects. Other events held included a workshop by leading Indian stock brokerage firm, Zerodha which aimed to educate a younger audience on how to get started with stocks. The fest ended on a high note, with an exhilarating pro show by popular DJ and record producer, Zaedan, that ensured that everyone left the fest in high spirits.