Become job creators, GITAMITES advised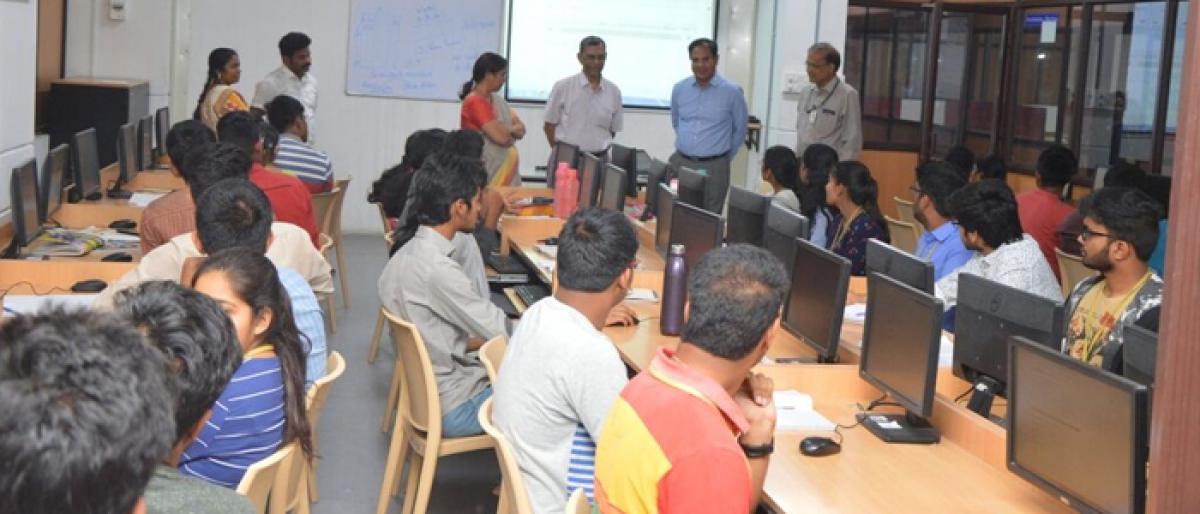 Highlights
The four mantras for success are Knowledge of engineering, Attitude to utilise the knowledge, Skills to apply the knowledge and innovate further and inculcate Habits of sustained hard work, said ATT Official Uday Kumar Dintyala He delivered a key note address on Critical Technologies in the Job Market Easy way to Learn in the inaugural of threeday skill enhancement training programme in
​Hyderabad: "The four mantras for success are Knowledge of engineering, Attitude to utilise the knowledge, Skills to apply the knowledge and innovate further and inculcate Habits of sustained hard work", said AT&T Official Uday Kumar Dintyala. He delivered a key note address on 'Critical Technologies in the Job Market – Easy way to Learn' in the inaugural of three-day skill enhancement training programme in association with Rotary Club of Cyberabad at GITAM Deemed to be University, Hyderabad on Thursday.
Uday advised the students that they have to become job creators rather than job seekers. First of all they have to take away the fear from their minds while learning new technology and approach it with lot of confidence. He also briefly explained about the technologies like- Artificial Intelligence, Machine Learning, Deep Learning, Expert System, Big Data, Block Chain, Cloud, Docker, Devops and Full Stack etc.
Bhaskar Singhani, Technical Director, AT&T briefed about the three day programme and their CSR activities through Rotary Club. AT&T officials Yeluri Purna, Praveen Kumar.M. Praneeth.M, Nagasai also participated in the inaugural session and they will continue the three-day training programme.
GITAM Alumni Parameswari, Radhika and Tejesh, who have been working from past three years, shared their experiences in AT&T and advised the GITAMITES to make use of this training session to get hands- on experience in the cutting edge technology.
Earlier, Prof. N.Siva Prasad, Pro Vice-Chancellor, GITAM, Hyderabad chaired the session appreciated the efforts of AT&T team to come forward to provide hands on experience in the latest technology. He advised the students to make use of this opportunity to learn new skills. Prof. Ch.Sanjay, Principal, School of Technology welcomed the guest and Dr. P.Trinatha Rao, Coordinator, Innovation Cell, GITAM proposed the vote of thanks.