Now an app to help students bag government jobs in regional languages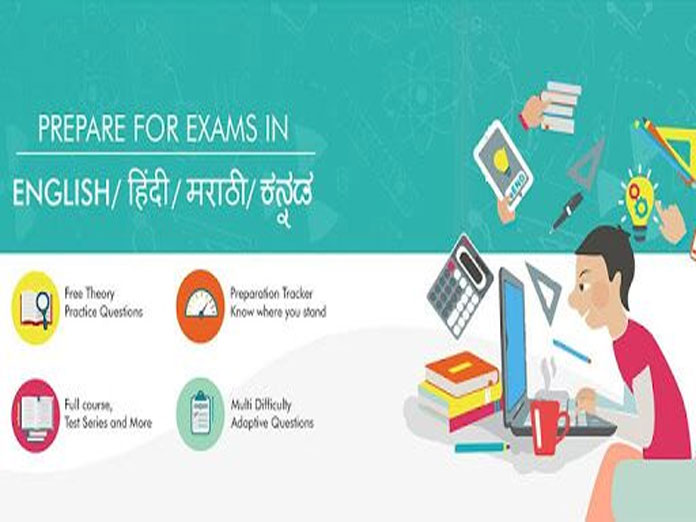 Highlights
With the New Year comes new hopes and a chance to start afresh For government job aspirants in two Telugu states Telangana and Andhra Pradesh, it is time to pull up their socks as various exams like Telangana Panchayat Secretary, TSPSC Bill Collector, TSPSC Officer and Professor, TSPSC VRO, Andhra Pradesh Panchayat Secretary etc start knocking at the doorstep
Hyderabad: With the New Year comes new hopes and a chance to start afresh. For government job aspirants in two Telugu states Telangana and Andhra Pradesh, it is time to pull up their socks as various exams like Telangana Panchayat Secretary, TSPSC Bill Collector, TSPSC Officer and Professor, TSPSC VRO, Andhra Pradesh Panchayat Secretary etc start knocking at the doorstep. In India, over 55 million applicants fill out the forms for government exams each year, and in Telangana and Andhra Pradesh the estimated numbers of students are 20 lakh.
While there is no shortcut to success and no replacement to hard work when it comes to cracking government exams, in today's era of digitization the potential of ed-tech solutions which offer competencies to challenge traditional classrooms, cannot be undermined. MadGuy Labs, an AI-driven mobile app, for instance, has brought in the ultimate solution for preparation of various government exams in India.
Started as a General Knowledge aggregator App, MadGuy Labs has now become an ed-tech app to reckon with for all types of government jobs preparation, providing easy to download, relevant content in six different languages including English, Hindi, Marathi, Telugu and Kannada. The app started as a dream project of three IIT-Roorkee alumni Alok Katiyar, Sanjay Jagarwal and Vishal Meena in the year 2015. At present, the app not only helps its students to prepare for one specific government job exam they have applied for, but also guides them to check out other similar examinations they would be eligible for with its inbuilt platform "Job Eligibility Engine". Recently funded by GreyMatter Capital India, MadGuy Labs has seen 173000 downloads since its inception, 46067 times in Andhra Pradesh . The app lets students take several mock tests to evaluate their preparations, as well as read and download theory-related written content and videos.
Commenting on the innovativeness of the platform, Alok Katiyar, Founder and CEO, MadGuy Labs says, "I created MadGuy as a GK App as a part of my android learning project at IIT. Over time, I continued working on it, trying to figure out how to make the app more useful to the aspirants. We found that for many candidates, language barrier was a major challenge for preparation of competitive government exams. It was then that we came up with the idea of providing the study material in regional languages. We started off with Marathi and now have content in 5 different languages. We are planning to expand our presence in Odia, Tamil and Bengali by the end of 2019. Not only that, we are also working on day wise plan algorithm for students to help streamlining their preparation, just like the physical classroom environment."
In the coming year, the startup aims to scale up in terms of revenue, consumer engagement, as well as number of government exams. Besides preparation through mock tests and personalized e-learning courses authorized by real teachers and education experts, an added advantage is that students can prepare for multiple exams at the same time using MadGuy's platform.