India cast as potential spoiler hindering international efforts to tackle climate change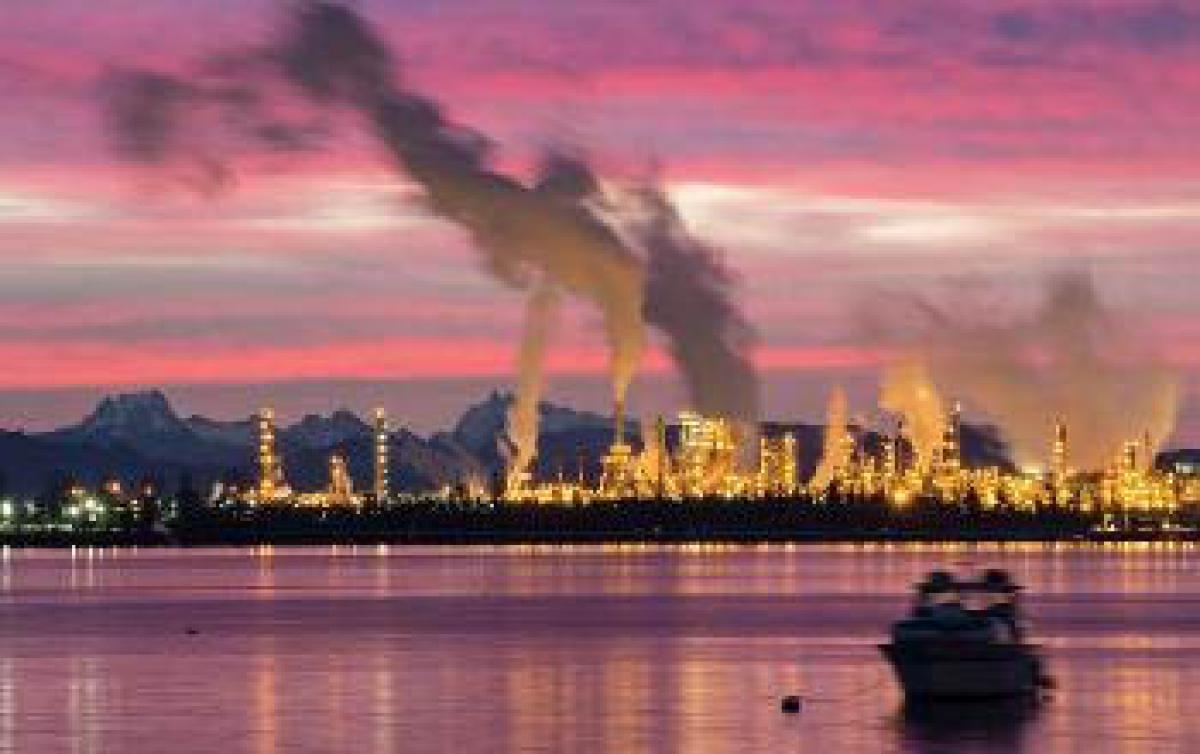 Highlights
The past need not define the negotiations in Paris — but New Delhi is right in insisting that it matters when we talk about future actions to fight climate change
The past need not define the negotiations in Paris — but New Delhi is right in insisting that it matters when we talk about future actions to fight climate change
As delegates from 195 countries attempt to iron out a deal to fight global warming at the ongoing climate summit in the French capital, India finds itself cast as a potential "spoiler" that could hinder international efforts to tackle climate change.
But why is India in the crosshairs and not, for example, the U.S., which has one-quarter of the South Asian nation's population, but more than twice the level of harmful carbon emissions? And why not China, a slightly more populous country than India, which accounts for about 28% of annual global emissions, vs. India's 6%? According to the time.com, the answer lies in the construction of a deeply flawed narrative that risks repositioning India and other emerging countries in global climate politics. It is based on two misleading premises. The first, a sleight of hand that obscures the past, asserts that the only thing that matters in Paris is where individual countries are heading, not how the world ended up with global warming in the first place.
The second premise builds on this to suggest that the global future is alarming because of India's plans to significantly step up the use of coal to develop its economy and bring basics such as electricity to its all its people, at a time when the world is struggling to find a way to kick its fossil fuel habit. However, India is highly unlikely to become the next China in terms of coal use.
India eyes stronger say in high-stakes parleys:
Environment Ministers from across the world on Monday converged here for crucial talks in the final leg of the climate summit amid hopes to secure a concrete pact to curb greenhouse gas emissions as a "pro- active" India eyes a stronger say in the high-stakes parleys. Environment Minister Prakash Javadekar flew in to join counterparts from 195 countries to deliberate on the 48-page draft that still contains all the unresolved options on the key issues at stake and will form the basis of efforts to to formulate a binding deal.
As the 12-day climate talks enter its crucial final week, negotiators app-eared confident that some kind of deal will be reached before the next weekend and they will be able to avert a repeat of the 2009 Copenhagen summit — that failed miserably. Analysts said any deal emerging from Paris is likely to fall short of what is needed to cap global warming at 2.0 degrees Celsius or below.
In 2009, rich countries had pledged to mobilise USD 100 billion a year in climate finance for developing nations from 2020. Developing countries including India have been demanding them for early disbursal of the funds and clean technology to mitigate the greenhouse gas pollution. Mr Javadekar on Sunday said India is determined not to make the Paris climate meet like past summits where nations returned with "false optimism and fictitious hopes" and would ensure that rich countries pay back their "debt for overdraft" drawn on the carbon space.
Noting that India will ensure that the seminal principle of Common But Differentiated Responsibilities (CBDR) is respected, he said: "For India it is a question of present and future lives of our 1.27 billion people with aspirations to develop. We will not let this meeting fail to reach its objectives.