Make in India for Indian Farmers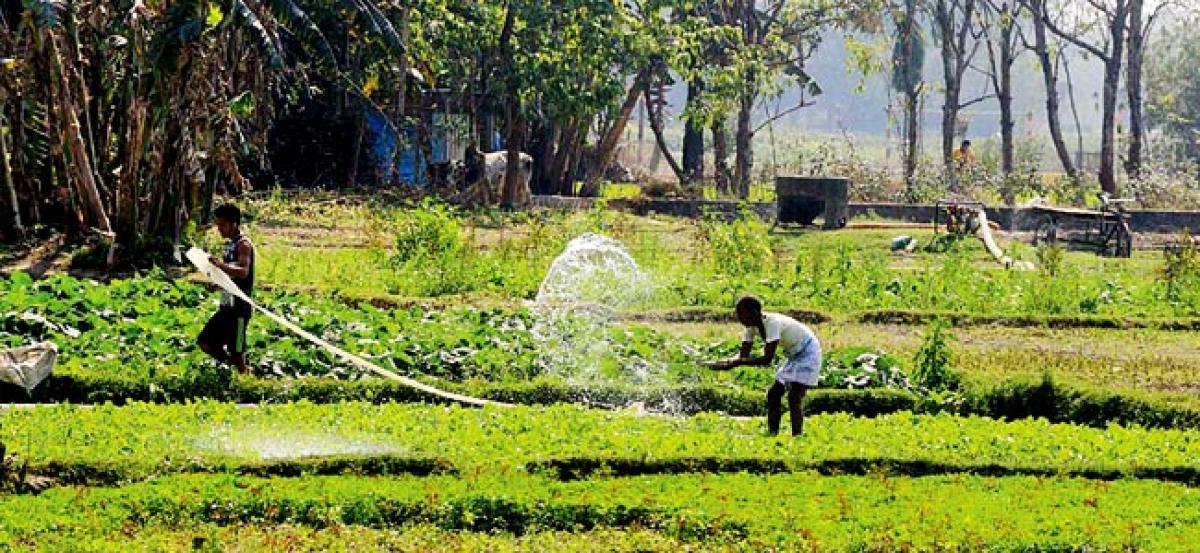 Highlights
Insecticides (India) Ltd. Launches Green Label, a herbicide, technical and formulation Manufactured in India for the First Time
Insecticides (India) Ltd. Launches Green Label, a herbicide, technical and formulation Manufactured in India for the First Time
This product is going to be another breakthrough for IIL
Bangalore : Leading agrochemical manufacturer Insecticides (India) Ltd. has launched a new post emergence herbicide Green Label, manufactured in India for the first time using advanced technology, which will help the Indian farmers to get the same at an affordable price.
Essentially, the development is a first of its kind 'Make in India' initiative undertaken in the Indian agrochemical Industry. This will bring the product within the reach of common and marginal farmers also and allow more farmers to avail its benefits.
Green Label is a herbicide with Active ingredient of bispyribac Sodium 10% SC, which is a broad spectrum systemic herbicide. It is safe for the environment as this is based on the new advanced SC formulation utilizing inputs that are safe as per EPA* guidelines. The new product is essentially designed for paddy crop and can be used for all kinds of paddy cultivation i.e. nursery, transplanted paddy and direct seeded rice. The product has been named as Green Label, keeping in mind its environment friendly traits.
"Paddy contributes a significant share of crop in Indian agriculture. However, problem of weeds is huge in all parts of the country. These weeds compete with the crop and share their nutrients, food, space and light, which reduce the crop growth and yield. Green Label is used at the 2-5 leaf stage of the weeds, and provides effective control of most of the grassy, sedges and broad leaf weeds of rice crop. This product was imported from Japan till date. Manufacturing it indigenously will make it cost effective and the company plans to transfer this benefit to the Indian farmers. The product will now be in the reach of smaller and marginal farmers as well." says Mr. Rajesh Aggarwal, Managing Director, Insecticides (India) Limited.
"We are very excited and we look forward to this product for the southern market especially AP and Telangana. This product is our next dedication to farmers based on our company philosophy of bringing new technology within the reach of farmers. This is a selective post emergence herbicide so can be used only in the areas where the weeds are and has no adverse effect on paddy crop. This product provides a comparative longer time of application as compared to other herbicides. We plan to launch 3-4 more products this year." adds Mr. V. K. Garg, General Manager, Marketing (Southern Region).
With an aim to be able to reach to the last farmer of the country, IIL would launch this product in all parts of the country, however major markets of the product are regions of Uttar Pradesh, Chattisgarh, Madhya Pradesh, Haryana, Punjab, Andhra Pradesh and Karnataka being the main paddy growing states.
*Environmental Protection Agency, US