Restaurant Review: Dhaba Express Hoshiarpur Highway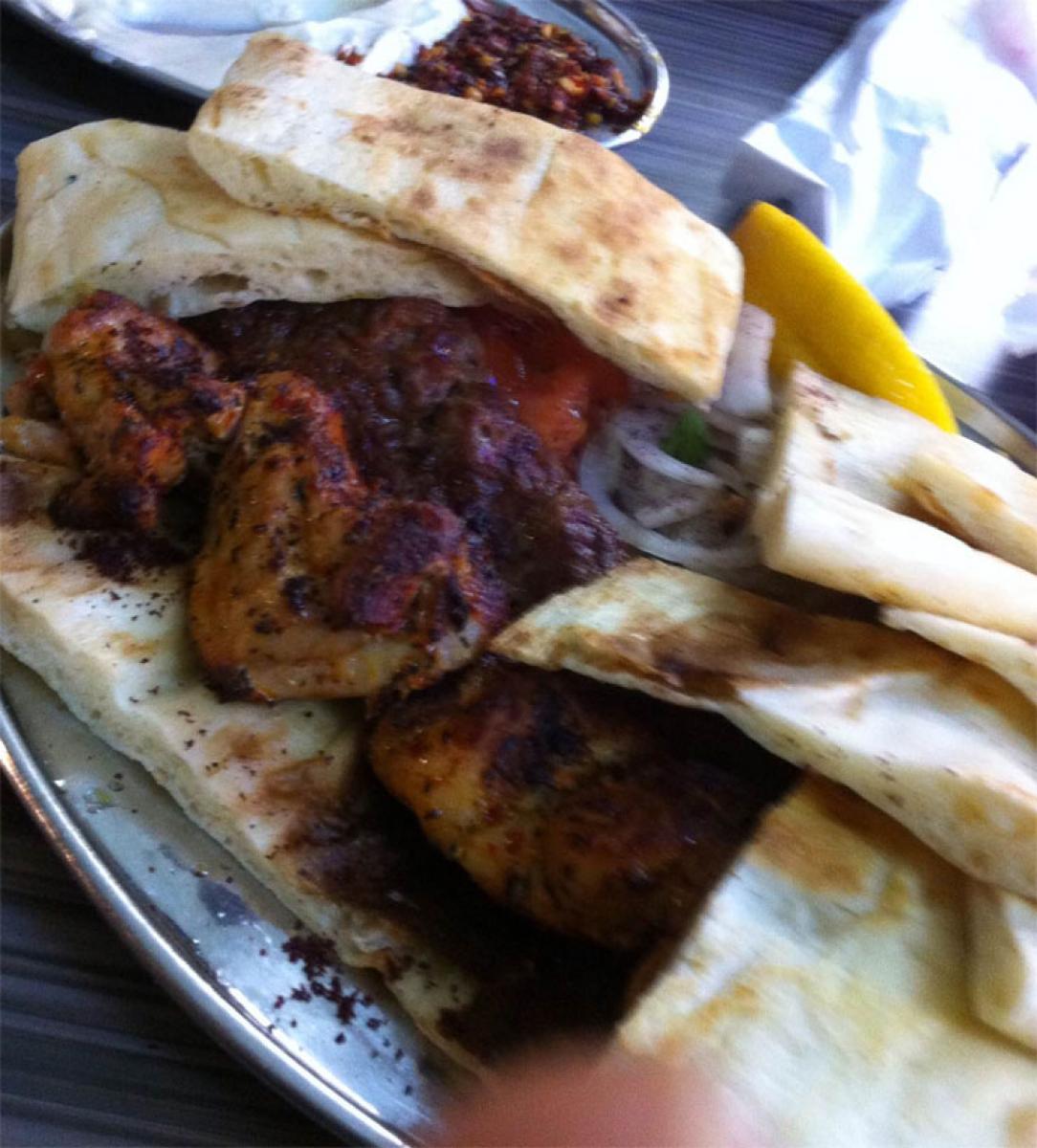 Highlights
In a state where roadside dhabas - its gift to the rest of the country - are a common occurrence, one such eatery stands out. Dhaba Express, on the...
In a state where roadside dhabas - its gift to the rest of the country - are a common occurrence, one such eatery stands out. Dhaba Express, on the outskirts of this town that is believed to date to the fourth century, is certainly much more than a dhaba alone.
While tables and 'charpais' (traditional beds of hand-woven jute or nylon strips) and open tandoors (clay ovens) and big containers are what one expects at the conventional dhabas, Dhaba Express is quite different.
It has the look of a restaurant from outside while it offers air-conditioned comfort within. The service and menu too are better, though the attempt is to ensure that the dhaba "feel" is not lost.
Be it the mutton curry or chicken and mutton biryani, kadai paneer, dal makhi, kadhi or paneer koftas, the preparations at the joint, which is located on the Hoshiarpur-Chandigarh highway (just three km from Hoshiarpur city), is certainly a foodie's delight.
"Our whole emphasis is on proving fresh and clean food to visitors. There is nothing better than getting a fresh, clean meal at the right price when you are travelling," Dhaba Express owner Bhagwant Singh Ahluwalia, 68, told IANS.
A well-off horticulturist-cum-agriculturist, who has been into kinnow farming and growing poplar trees, Ahluwalia opened the eatery in 2013 to share his experience of good food with others.
"I have always been a good cook myself. It is this passion for cooking that led me to open this place. We had an old building on our own land and I thought that a dhaba would be a good option," he said.
The dhaba not only attracts travellers but also locals from this town.
"It is a very nice and clean place to have good food. I come here often," Hoshiarpur resident Kultar Singh told IANS.
Besides the a-la-carte option, the dhaba offers buffet from 12 noon till 7 p.m.
"The place has hosted travellers from many countries and even groups of bikers," said Harkirat Singh, owner of Citrus County farm-stay resort located nearby.
Dhaba Express is not about good food alone in the right ambience. There's more to it.
It has a small garden in the front as well as at the back where one can take in the open skies in the evenings or sit outside during winter (November to March). There are swings and other games for children as well.
The place offers parking for around 100 cars.
The dhaba is also a popular outing spot for kitty parties and even birthdays. People book the place for other events as well.
Though not really a thing to write, especially when one is discussing food, the Dhaba Express management vouches for the cleanliness of its toilets. "We ensure 5-star level cleanliness in the toilets," the owner said.
Though a relatively new joint, Dhaba Express is gaining popularity for the newness it offers.
Hoshiarpur is located in the extremely fertile Doaba region - the land of five rivers of northeastern Punjab. Considered India's 10th most literate city, former prime minister Manmohan Singh is an aluminus of its Government College.
Location: Hoshiarpur-Chandigarh highway, 3 km from Hoshiarpur town (Opposite St. Joseph's Convent School) and 140 km from Chandigarh
Meal for two/three: Vegetarian - Rs 400-Rs.450; Non-vegetarian - Rs.600-Rs.700
Buffet (12 noon to 7 p.m.): Veg - Rs 110; Non-veg - Rs.200 (both with sweet dish)
Timings: 8.30 am till 10.30 pm daily.
Subscribed Failed...
Subscribed Successfully...