Review: InterContinental Chennai Mahabalipuram resort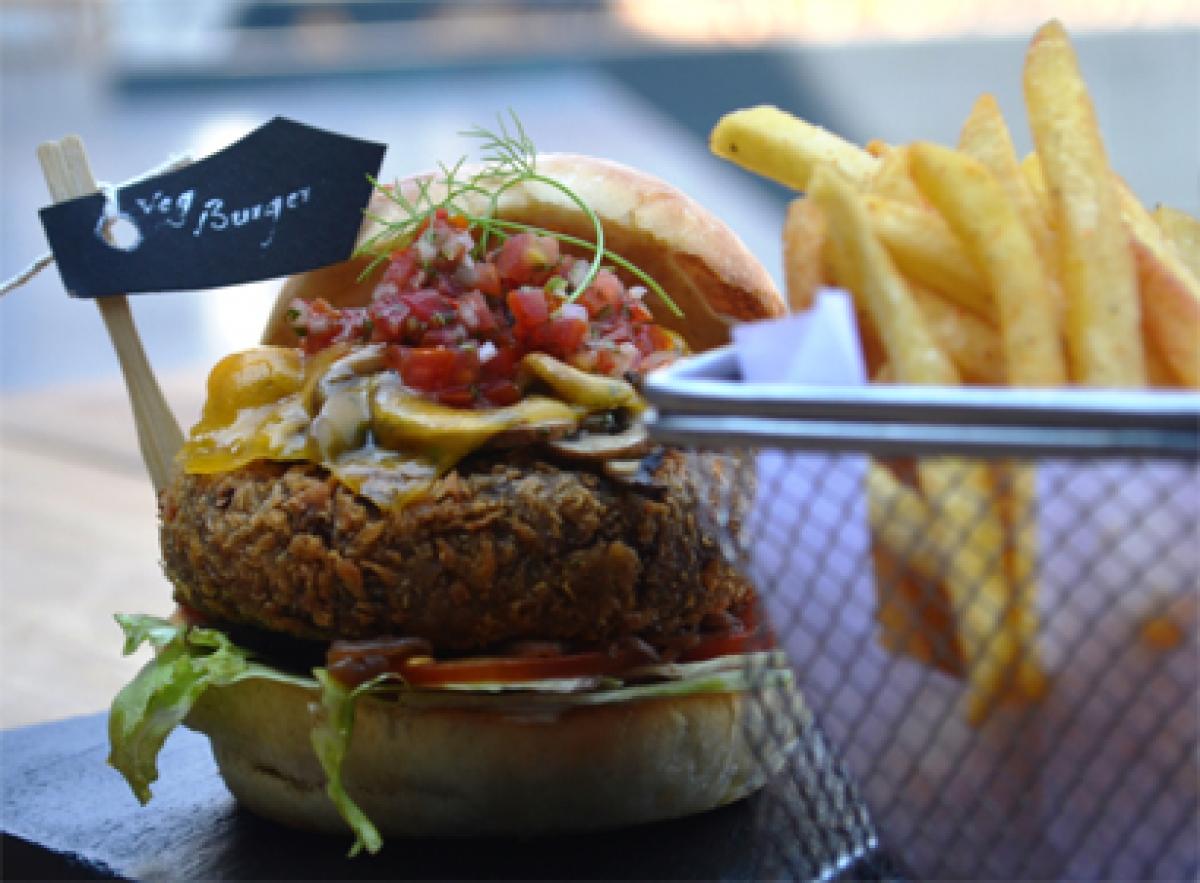 Highlights
An hour of full body massage - Swedish or Ayurvedic - a hot water bath and signing off with sumptuous food beside a water body - all this is offered...
An hour of full body massage - Swedish or Ayurvedic - a hot water bath and signing off with sumptuous food beside a water body - all this is offered at the new InterContinental Chennai Mahabalipuram Resort near here.
Walking leisurely - more like floating - from the spa towards the restaurant one will note that the resort's architecture is largely drawn from the imposing south Indian temple architecture - cuboid design, long corridors, pillars and temple-pond-like swimming pool where the steps go into the water.
The restaurant Melting Pot: The Market Cafe' offers the option of dining inside or al fresco where one can enjoy the gentle breeze beside the large expanse of the water body.
The beach resort is the first luxury resort property in India for the global hotel chain InterContinental Hotels Group (IHG).
Owned by Adyar Gate Hotels, the property was under ITC management till its pre-opening stage.
"The restaurant's philosophy has not changed with the management change, but the menu has slightly changed in line with IHG's standard, like having a minimum number of items under different heads," executive chef Ashis Rout told IANS, serving hot masala chicken chunks cooked in a bamboo stem.
The proof of Rout's claim that he would serve what the guest wants provided he is given sufficient notice is true. The bamboo chicken was outside the menu and was specially requested.
Masala-marinated chicken is stuffed inside the bamboo stem, both the ends are closed and it is heated over charcoal. The result: the chicken was soft, juicy and spicy.
"I am game for having country chicken in our menu, including the Kadaknath chicken - the meat is also black in colour. Recently we set a dining table for a young couple near the sea. The table was set in such a way that the waves would touch their feet and go. The idea is to give the guests an unforgettable experience," Rout said.
According to him, some star hotels do offer guests a choice of dishes which are not in the menu card.
"But chefs do not cook anything that is not in the menu card in overseas hotel restaurants," Rout pointed out.
"Two more restaurants - Chinese and a sea-side grill - will go on stream soon," Rout said, offering taster's portions of pan-seared scallops which rolled down the throat smoothly.
Similarly, the sea bass rubbed with coconut lemon curry with raw mango sauce also tasted good.
"Working in a running hotel is easy as one can go with the flow. But pre-opening hotels are different as one has to arrange for everything, including finding a vendor, hiring and training staff, finalising the menu and managing last minute hiccups," Rout said.
"Normally 70 percent of the staff who were in the pre-opening stage would quit the hotel around two months after its formal opening," he said.
Despite several days of trial runs, operations at new restaurants would collapse due to reasons like insufficient food, among others.
"Trial runs are made with the hotel staff and their feedback is received later. But in a restaurant that is open to public, the guest reacts instantaneously. It takes some time for the staff to get used to this," Rout said.
Coming to the main course, the vegetarians can go for iddyappam with kathrikai ketti kara kuzhumbu (brinjal cooked in tamarind and tomato gravy) or bendekaya masala pulusu (okra in masala gravy).
Rout suggested NH 203 lamb curry that goes well with Indian breads, veechu paratha, steamed rice or iddyappam.
The rustic and relatively thin lamb curry was inspired by the lamb curry sold on the highway along Bhubaneswar to Puri in Odisha.
Similarly, the Sivakasi chicken kozhambu was also good with steamed rice and left the flavour of gingelly oil and masala in the mouth for some time.
"It is the masala - shallots, garlic, fenugreek, mustard seeds, curry leaves slightly mixed in gingelly oil and dried in sun - that gives the unique taste to the fish kuzhambu," chef N.Lokheeshwaran told IANS.
Children (and adults who are not counting calories) would love the continental menu - particularly the artisan pappardella pasta, lasagna, and the four- cheese- flavoured risotto.
It was time for the tasty cheese cake with berries and mishti doi. Queried about his management style Rout said he is open to suggestions and criticism.
"It is more important for me to create leaders than followers. There is a whole lot of difference between a human being and being human," he added.
Well, that is really food for thought that Rout served direct.
FAQs:
Where: On the East Coast Road after Crocodile Park, some 30 km from Chennai
Timings: Breakfast 7-11 a.m, Lunch 12.30-3.30 p.m. Dinner: 7-11 p.m.
Cost of Lunch/Dinner for two: Around Rs.2,000 (without alcohol)
Subscribed Failed...
Subscribed Successfully...