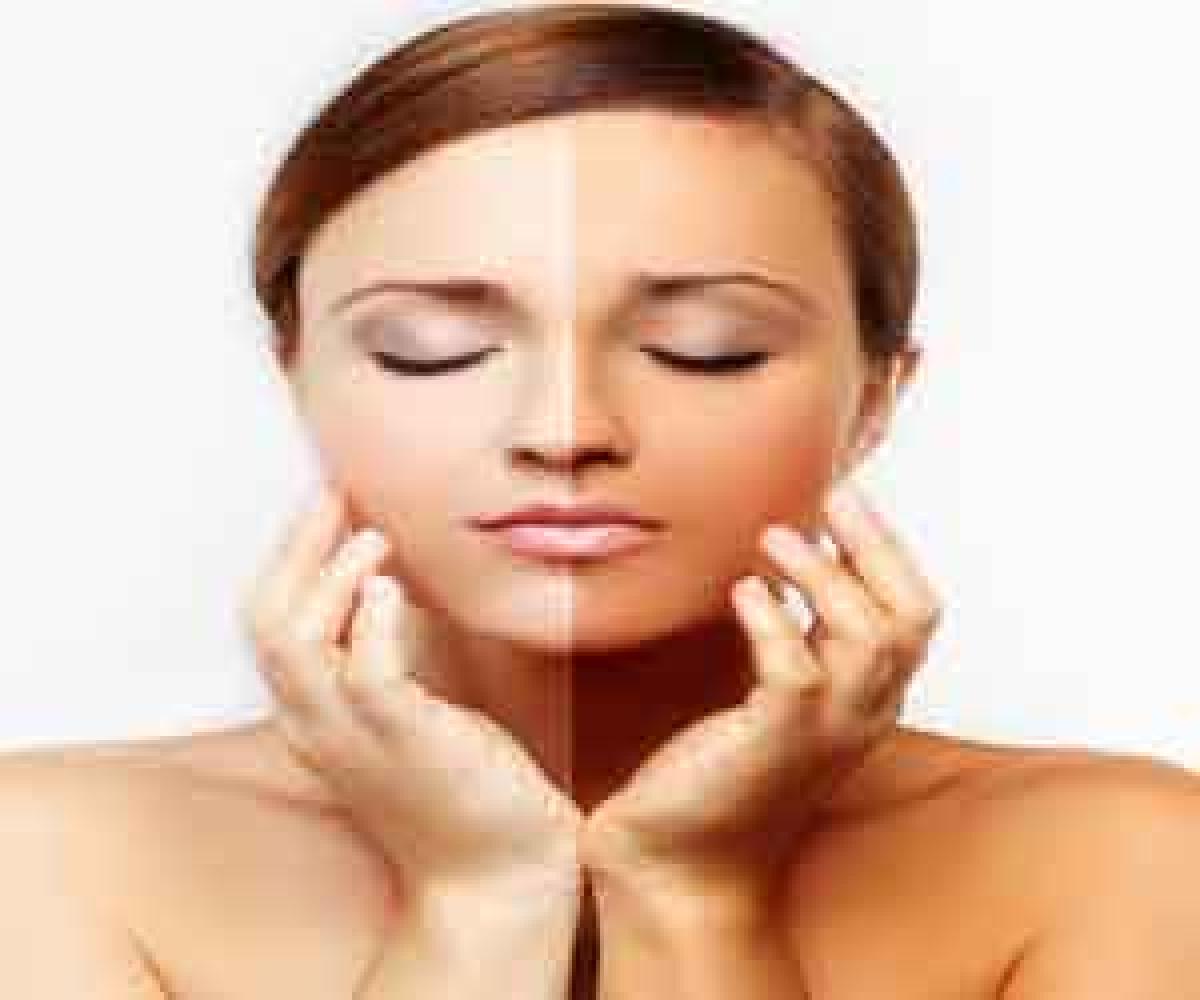 Highlights
Sun tanning is one of the immediate effects of sun exposure. What causes tanning? Exposure to the sun increases the production of melanin, which is the skin's pigment, or colouring matter. Melanin actually protects the skin from the sun's harmful ultraviolet radiation. Once melanin is produced in the lower layers of the skin, it moves up to the skin surface. Since it is dark in colour, the skin al
Sun tanning is one of the immediate effects of sun exposure. What causes tanning? Exposure to the sun increases the production of melanin, which is the skin's pigment, or colouring matter. Melanin actually protects the skin from the sun's harmful ultraviolet radiation. Once melanin is produced in the lower layers of the skin, it moves up to the skin surface. Since it is dark in colour, the skin also becomes tanned.
Here are some home remedies to remove tan:
Scrub: Ground almonds (badaam) make a good facial scrub. Soak the almonds in hot water till the skin comes out easily. Then allow them to become totally dry. Grind them into a powder, making sure to follow absolute hygiene and cleanliness. Keep this powder in an airtight jar. Every morning, add a little curd or cold milk to two teaspoons of the powder and rub the mixture gently on the skin. Wash it off with water. Mixing rice powder with curd and using it as a scrub helps oily skins.
To remove tan: Add a pinch of turmeric (haldi) to curd and apply daily. Wash it off after 20 to 30 minutes. Or, mix one teaspoon honey with two teaspoons lemon juice and apply daily on the face, washing it off with plain water after 20 minutes.
To remove tan on oily skin: Mix cucumber pulp with yoghurt and apply on the face daily. Wash it off after 20 minutes. It will suit oily skin since cucumber is an astringent.
For sunburn: Cold milk applied daily, using cotton wool, not only helps to soothe the skin, but also keeps it soft. It also makes the skin colour lighter over a period of time, if used daily. It would suit normal to dry skins.
Cleansing and Skin Lightening Mask: Mix cucumber and papaya pulp with one teaspoon curd, one teaspoon honey, 4 teaspoons oatmeal and one teaspoon lemon juice. Apply on face and neck, twice a week and wash it off after half an hour.
Body: Massage daily with sesame seed oil. Mix besan with curd, lemon juice and a little turmeric. The paste should be thick and should not drip. Apply on neck, arms and legs three times a week for 30 minutes. Wash it off and then apply the oil, as recommended.
For hands: Take 2 tablespoons sunflower oil and 3 tablespoons coarse sugar. Mix together till it becomes a paste. Apply and rub into hands. Rinse off after 15 minutes.
For feet: Add lemon juice in water and soak feet in it. It cools, cleans and removes tan and odour. Rubbing a lemon on the feet also helps.
By: Shahnaz Hussain