What are the benefits of MUN?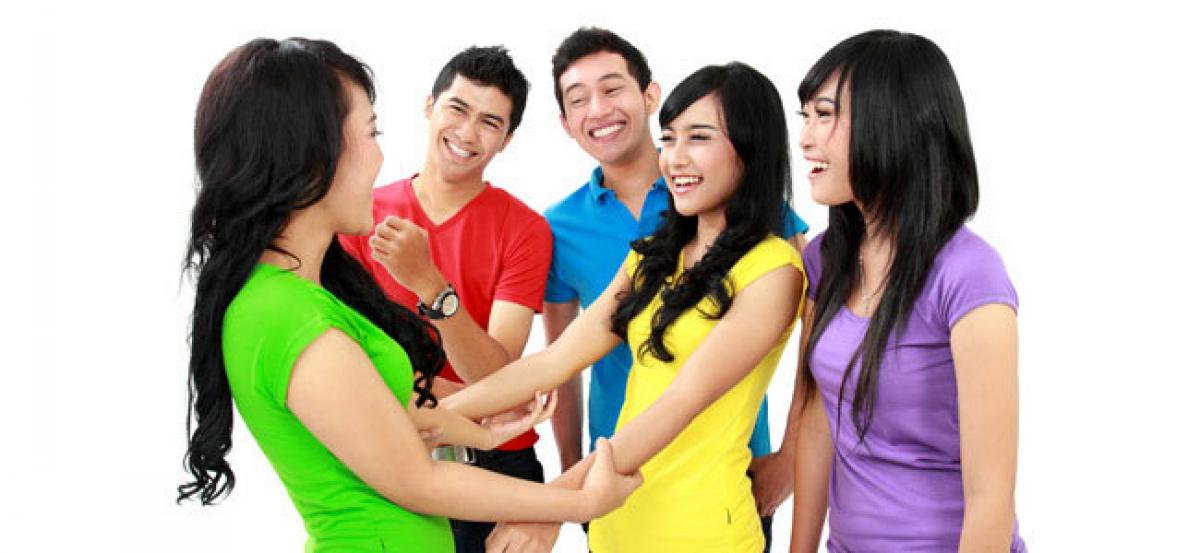 Highlights
Model UN helps education get better Gaining of knowledge about global politics becomes easy via Model UN Often CBSE schools have an elective choicebased paper called Mass Media
Model UN helps education get better. Gaining of knowledge about global politics becomes easy via Model UN. Often CBSE schools have an elective/ choice-based paper called Mass Media. To pursue higher education in the field of media, taking up a subject like mass media in schooling equips the child to understand the subject, its depth and requirement to cope up with the same.
'International Press' is a separate body in any Model UN conference. United Nations itself has a media team of its own called the Journalists of International Community and the information is called United Nations Information Centre.
What is International Press and how does it help students learn Mass Media?
Mass Media is a subject which comprises of Journalism as its core, be it print or electronic. Mass Media also deal with other components which are associated with media. Like-wise international press also deals with Journalism/ journalistic work. Participants who opt for International Press will get to roleplay like reporters, photojournalists, editors, and publishers. International Press is headed by the Chief of International Press; followed by the Editor-in-Chief and Director-of-Photography with a team of reporters, editors, photojournalists, cartoonists and designers.
Participants signing up to take part as journalists will live their three days of conference time as journalists. They are expected to cover the committee proceedings as reporters, cover the conference visually with journalistic photographs having news-values and news-worthiness. Like-wise, the editors are expected to write editorials and so on. This requires not just language ability and writing skill but also a flavour of journalistic attitude with basic values and knowledge of journalism. A press conference is often conduced to churn out information about the conference proceedings and also to get the actual feel of a UN Press Conference, and this is a serious affair.
What happens under International Press in Model UNs organized by schools?
A school student is picked to chair/ head the team of International Press, the student often has a flavour for writing but no knowledge of journalism. If the one leading a team is at fault, the whole learning is at stake. Quite often, learning doesn't happen at all. Under any domain, learning can happen only when the team is facilitated with a rightful resources person who can deliver the gift of knowledge to the team mates and also offer guidance/ support when needed. Schools often want their students to take up the positions to gain glossy and glittery publicity, but they tend to forget that, the cost paid is quality and learning, along with time and money.
Writing is different when it comes to Journalism. It is not mere writing of prose or a novel. Journalism is vast field and Press in our country is considered as 4th Estate. On a global platform, press holds highest regards, but in reality, in terms of a replica, it holds least regards. The mindset of people in terms of understanding the importance of International Press should be changed for good. Often people are un-aware of the work, roles and responsibilities of International Press, and something which is even more sad is that, they do not put efforts to know, understand or learn, they just go with the flow.
How can International Press work and learning will help students in education?
Living like journalists require journalistic skills. Observation, being brave, outspoken, written, spoken and listening skills are the most basic skills which will be polished if rightly guided. The learning is followed by understanding the differences in terms of Newspapers, Newsletters, Magazines, Reports, Editorials, Opinionated Editorials, Articles, Features and so on.
Such learning and exchange of knowledge can happen only when the young minds are rightly moulded by showing the path leading them to learn. Skills acquired under International Press will not only help the child learn journalism as a subject but will help the child become more of a sensitive being towards the society and will help in an overall development by nurturing the quality of being socially responsible. Schools should encourage workshops concerning International Press, and help students learn this, rather covering it up.

BY Kalyan Raygalla
Subscribed Failed...
Subscribed Successfully...