'Celestial artwork' of dust-shrouded star cluster spotted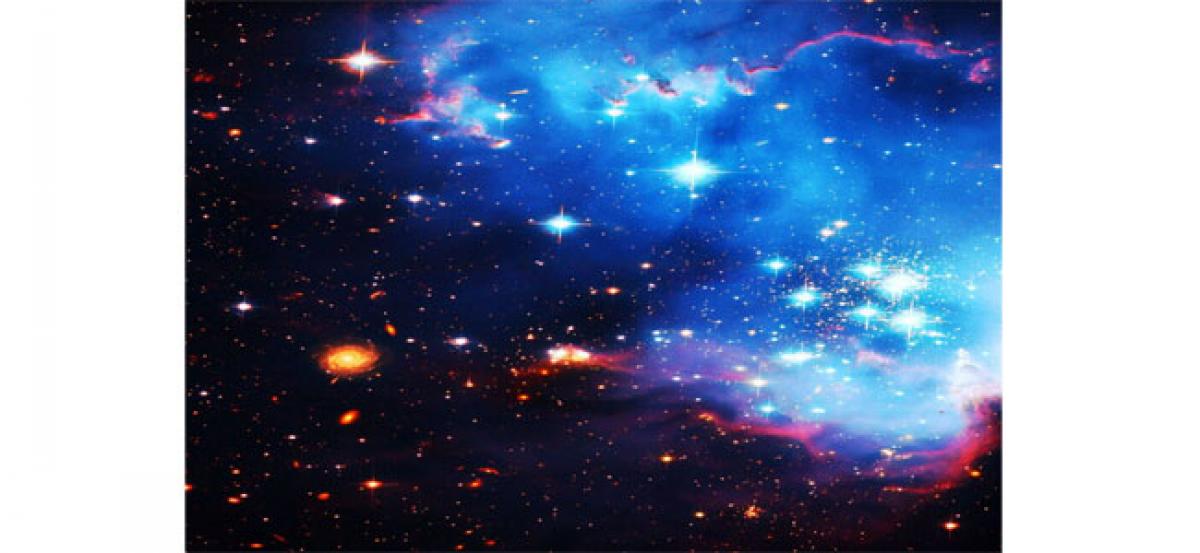 Highlights
Scientists have captured a stunning image of a dustshrouded stellar cluster containing hundreds of young, hot and massive stars located 5,500 lightyears away, that provides an unparalleled view of star formation
London: Scientists have captured a stunning image of a dust-shrouded stellar cluster - containing hundreds of young, hot and massive stars - located 5,500 light-years away, that provides an unparalleled view of star formation.
The image shows the star cluster RCW 38 in the constellation of Vela (The Sails), captured by the HAWK-I infrared imager mounted on European Southern Observatory (ESO)'s Very Large Telescope (VLT) in Chile. The central area of RCW 38 is visible as a bright, blue-tinted region, an area inhabited by numerous very young stars and protostars that are still in the process of forming. The intense radiation pouring out from these newly born stars causes the surrounding gas to glow brightly. This is in stark contrast to the streams of cooler cosmic dust winding through the region, which glow gently in dark shades of red and orange.
The contrast creates this spectacular scene - a piece of celestial artwork. Previous images of this region taken in optical wavelengths are strikingly different - optical images appear emptier of stars due to dust and gas blocking our view of the cluster. Observations in the infrared, however, allow scientist to peer through the dust that obscures the view in the optical and delve into the heart of this star cluster. HAWK-I operates at near-infrared wavelengths. It has many scientific roles, including obtaining images of nearby galaxies or large nebulae as well as individual stars and exoplanets.
Subscribed Failed...
Subscribed Successfully...