Master Orator Championship finale at ISB on September 2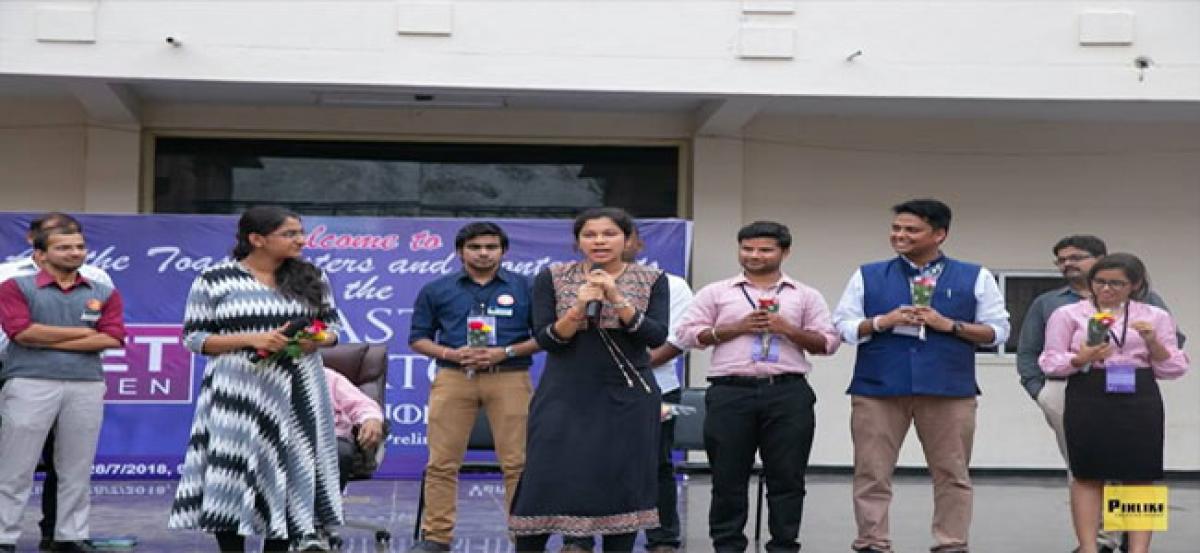 Highlights
The art of public speaking is something that has fascinated us since times immemorial Be it the fervent politicians, or ardent social activists, or passionate motivational speakers, or suave corporate leaders public speakers are heard and awarded a certain respect in social circles Over the years, its certainly been established as a skill worth building
The art of public speaking is something that has fascinated us since times immemorial. Be it the fervent politicians, or ardent social activists, or passionate motivational speakers, or suave corporate leaders – public speakers are heard and awarded a certain respect in social circles. Over the years, it's certainly been established as a skill worth building. In this bid to create confident speakers and able leaders, world renowned, 94+ year not-for-profit organisation, Toastmasters International has been blazing a trail across 141 countries through its vast network of 16500 clubs and 3.4 lakh members.
With this thought, to spread the awareness of Toastmasters, District 98 came up with the idea of "Master Orator Championship" (MOC) in 2016, a public-speaking contest for students in the age group of 18-24 years studying across Telangana, Andhra Pradesh and extended this year to Chhattisgarh and Nagpur. From 700 participants across three cities in 2016, this movement has grown to 2600+ participants across nine cities this year in the third season.
The third season ends on Sept 2 at Indian School of Business, as 10 finalists compete for the coveted title of Master Orator, along with exciting prizes. The winner gets an all-expenses paid trip to a Toastmasters Conference outside India, the first runner-up gets an Apple Macbook and the second runner-up an Apple iPad. Event Convener for MOC 2018, Smita Mishra says: "After nearly three months of hard work and dedicated efforts from the volunteers and organising teams, we are really excited to end the third season on a high note. CEO of Natural Spa and Salon group CK Kumaravel has graciously accepted to be the chief guest and will be giving a riveting keynote speech. It's going to be a wonderful day of networking, learning and especially supporting these bright students as they step into their journey of public speaking."
The championship has proved wonders for the confidence of the participants year after year. The dream of this movement is to empower the coming generation to voice their opinions and ideas productively and confidently, thereby supporting a bigger vision of creating a nation of young leaders. To know more about the event, please visit www.mocindia.in or write to mail.to.moc@gmail.com . To know more about Toastmasters International, please visit www.toastmasters.org .
Subscribed Failed...
Subscribed Successfully...