Court constables asked to step up conviction rate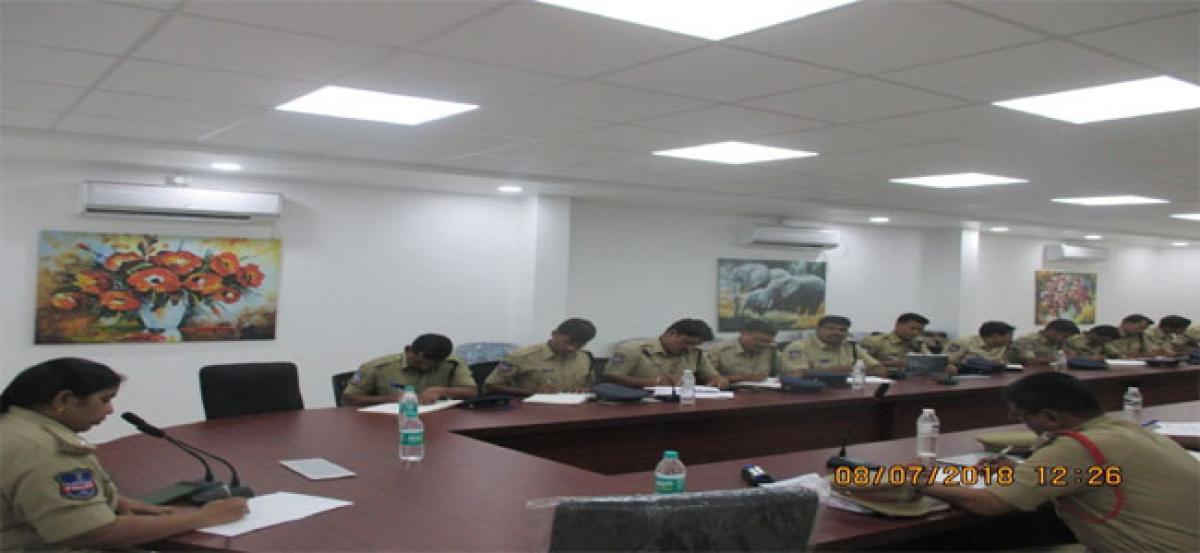 Highlights
District Superintendent of Police DSP T Annapurna on Sunday asked court constables to strive to double the rate of conviction of the court cases to 40 per cent
ADVERTISEMENT
Vikarabad: District Superintendent of Police (DSP) T Annapurna on Sunday asked court constables to strive to double the rate of conviction of the court cases to 40 per cent.
Addressing court constables in a meeting held here, she sought details of Non-bailable warrants pending with each police station. She asked the constables to close the pending cases as early as possible. She wanted them to work in such a way to see to it that all cases filed with the police stations to end up in conviction.
She asked them to upload the progress of cases under trial in the Internet and court monitoring system of the police department's website. She asked them to resolve problems encountered while investigating the cases with the help of the station house officers. What transpired in courts should be invariably included in the daily situation report (DSR), she said. It is the duty of the court constables to ensure that the investigation officers attend court trial.
He wanted them to closely monitor charge-sheet, summons and the FIR. Prior to introducing the victims in the court, they should be counseled by the public prosecutor and the station house officer. She wanted them to use the bulk SMS services to achieve good results. She announced rewards to the constable who excelled in his duty.
The meeting also discussed about FIRs, NBWs, charge-sheet, remand report, document reports, medical and caste certificates, case diary part-1 and 2, no-crime details form and summons. IT Core Team SI Obul Reddy and others took part in the meeting.