Stone laid for `104-cr effluent treatment plant at Pasamylaram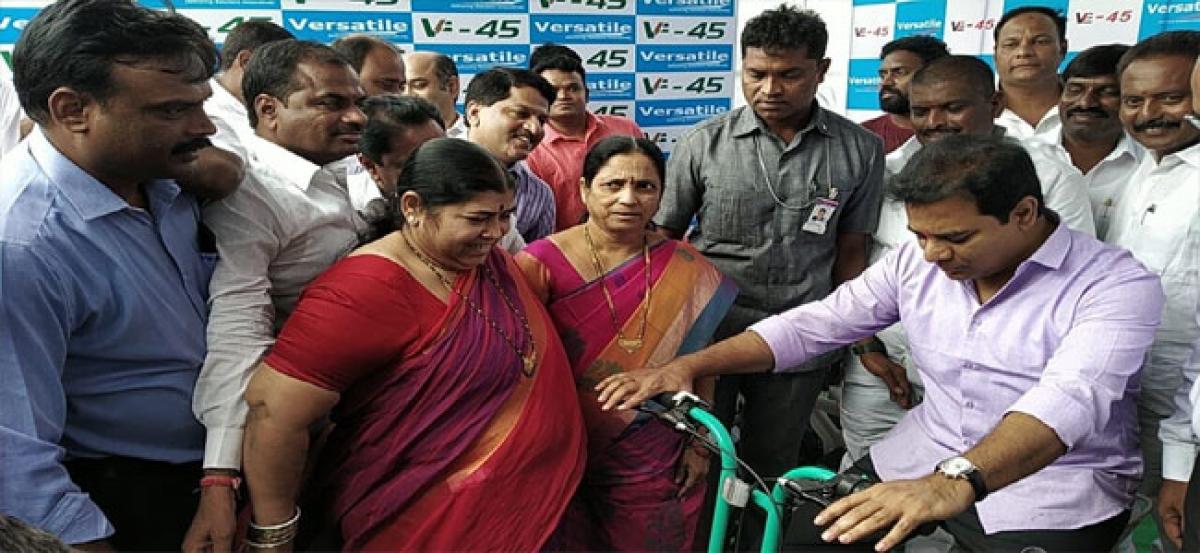 Highlights
IT and Industrial Minister K Taraka Rama Rao on Monday laid the foundation stone for the Industrial Effluents Treatment Plant at industrial estate in Pasamyalaram in Sangareddy district
ADVERTISEMENT
Pathancheru: IT and Industrial Minister K Taraka Rama Rao on Monday laid the foundation stone for the Industrial Effluents' Treatment Plant at industrial estate in Pasamyalaram in Sangareddy district. Addressing the gathering, the Minister said that the TRS government introduced simplified procedures to attract industrialists to Telangana from all over the world.
Expressing serious concern of the state government over some industrialists discharging the effluents from their plants into the water bodies, the minister said that the TRS government takes a stern view of the act. To treat the industrial wastes, a treatment plant is being set up at a cost of Rs 104 crore. He said the government classified 1,102 industrial units as red and orange. Further, he said that about 283 units would be shifted to Pharmacity near Hyderabad. The government would give suitable time for the polluting industries to be shifted to an alternative site.
The government welcomes entrepreneurs to set up their units in the state, but the government would get tough with those harming the people and environment, he said adding that the government would not hesitate to get the harmful industrial units closed. He said that he would strive for starting an ITI in Pasamylaram in the Pathancheru industrial area. A n approach road would be laid at a cost of Rs 45 crore to the Outer Ring road as a joint venture between the R and B department and ITSIIC. He exhorted the industrialists to conserve the green belt area and prove their sincerity.