Strive hard to make your dream come true: ACP Mahendar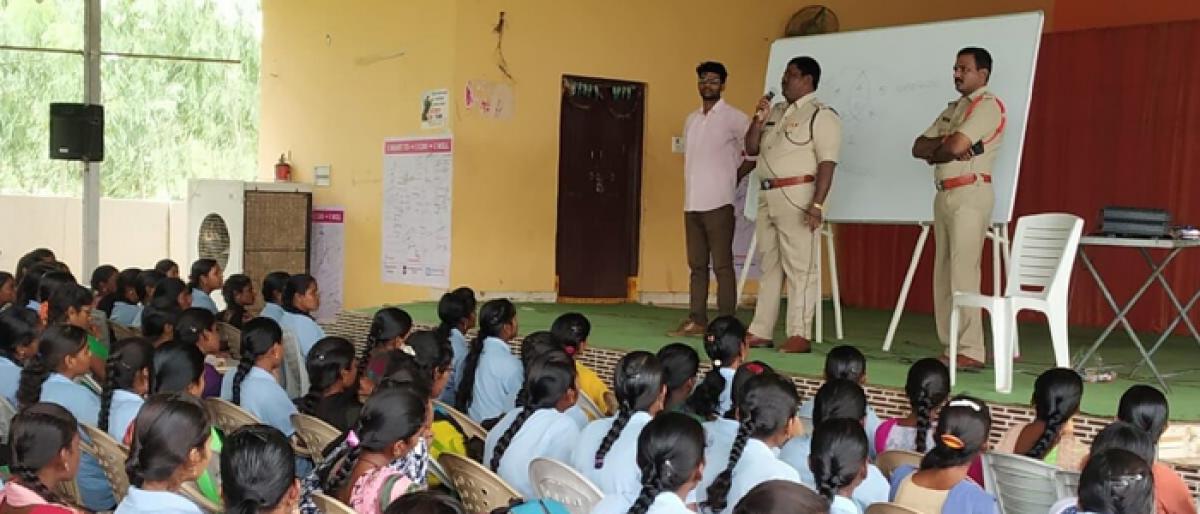 Highlights
Husnabad and Gajwel Division Incharge ACP Mahendar motivated the constable aspirants, who are taking free coaching for the competitive examination with free accommodation at Gajwel, to study hard to be succeed in their dream job
Gajwel: Husnabad and Gajwel Division In-charge ACP Mahendar motivated the constable aspirants, who are taking free coaching for the competitive examination with free accommodation at Gajwel, to study hard to be succeed in their dream job.
The ACP visited the free training centre here on Tuesday and enquired candidates about the facilities including food and accommodation for them who completed 60 days of coaching out of 70 days. As the training will be finished in 10 days, the students were motivated by the ACP with the inspiring words.
After the theory classes are completed in next ten days, physical tests for the candidates will be conducted at mini stadium at the town. It is a rare opportunity for the aspirants from the government releasing notification for the recruitment in police department in a large number.
Minister Harish Rao with the cooperation from the district Collector and Commissioner of Police, the training centres in three divisions in the district are provided all the required facilities for the candidates including expert faculty from the Hyderabad, said the ACP.
"You should study by putting all your efforts to get the job in police department to lead the rest of your life without any difficulties", guided the officer. The interaction meeting was also attended by Gajwel town CI Prasad and other personnel.