CC roads & drainage sought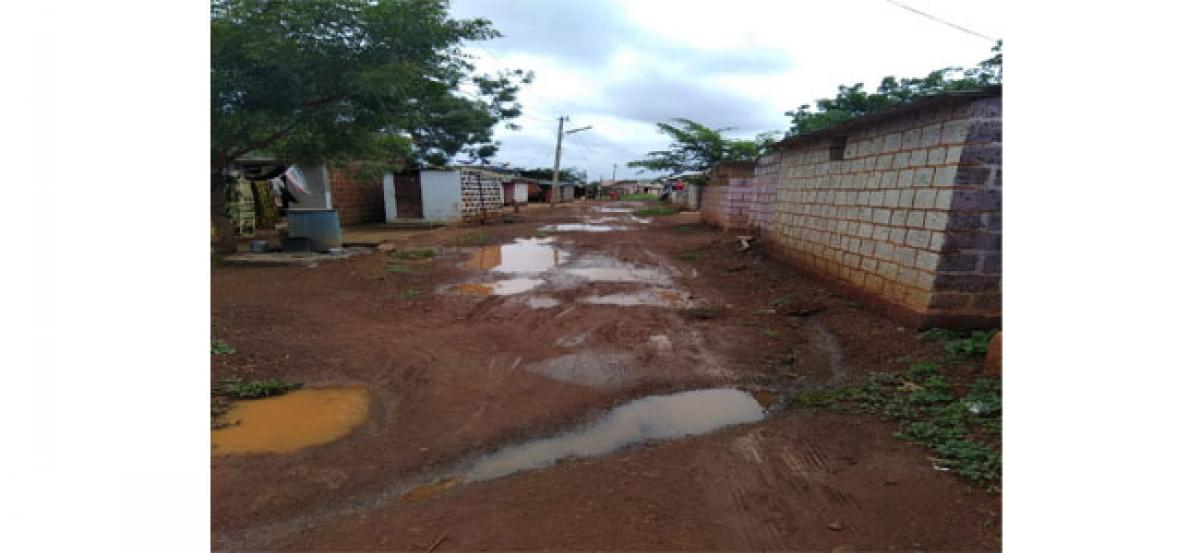 Highlights
The residents of SC colony in the village of Jharasangam mandal are urging authorities to lay CC roads and provide drainages to the colony
Birdipur: The residents of SC colony in the village of Jharasangam mandal are urging authorities to lay CC roads and provide drainages to the colony.
They said that they had taken the matter to the notice of the Jharasangam MPDO, Village secretary and Zaheerabad MLA but of no avail. During the current rainy season, the roads are becoming slushy and drainage water is spilling onto the roads spreading the mosquito menace. The colony residents appeal to authorities to ensrue that the panchayat secretaries visit various wards and take steps to solve the problems.
When The Hans India sought clarification from panchayat secretary Prabhakar, he replied that the matter was posted to the officials and maintained that works would be initiated as and when funds are released for the same.