WE Hub selects 25 women for incubation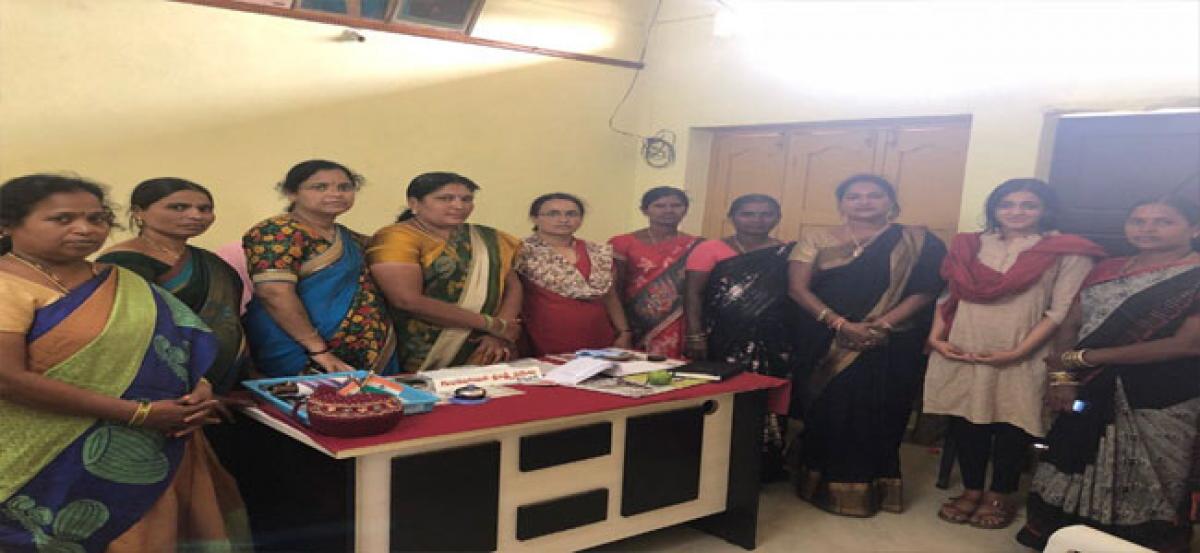 Highlights
WE Hub Women Entrepreneurship Hub a staterun platform to promote women entrepreneurship has organised the first incubator programme for prospective entrepreneurs For raising funds, the State government has declared WE Hub as a company under Companies Act last month
Hi-tech city: 'WE Hub' (Women Entrepreneurship Hub) a state-run platform to promote women entrepreneurship has organised the first incubator programme for prospective entrepreneurs. For raising funds, the State government has declared 'WE Hub' as a company under Companies Act last month. We Hub was launched on March 8 was created as the State decided to set up a world class incubation facility for women called. Global Entrepreneurship Summit was a good time to announce something special for women entrepreneurs and that's how WE Hub was actually born.
During the incubation selection process 250 applicants applied at We Hub, out of which 72 were called for pitching their ideas to expert panels and in final round, 25 were selected for the incubation. From April to May the team started accepting the applications and in last month they narrowed the list to 25. The applications came from different cities like Jabalpur, Chennai, Delhi, Warangal etc. The ones who could not clear the incubations; WE Hub is ready to help them in all the ways. The change is the women coming and seeking entrepreneurship in resource food, FMCG to health care, textiles etc. This is the beginning of the change in WE Hub.
Programme Administrator at WE Hub, Pranati said, "We have startups from all sectors. We spend at least three hours every week one-on-one with each startup and have exclusive interactions with them." Usually incubators have three processes. Besides that, they also offer business models, legal support and finance assistance. But the intention of WE Hub was to make women confident and an entrepreneur. "We believe there are lots of people doing lot of good work so we have to be a bridge for everybody to reach to their goals," she adds.
CEO of WE Hub Deepthi Ravula said, "If a woman entrepreneur really wants something, go for it with all your heart and at full speed, We Hub will be there to support you at every step. For awareness, our teams recently visited Chityala Mandal Sarpanchs and also hosted the workshops at Micro, Medium and Small Enterprises Development institutes (MSME) Hyderabad."