Criminal case filed against unauthorised seed dealer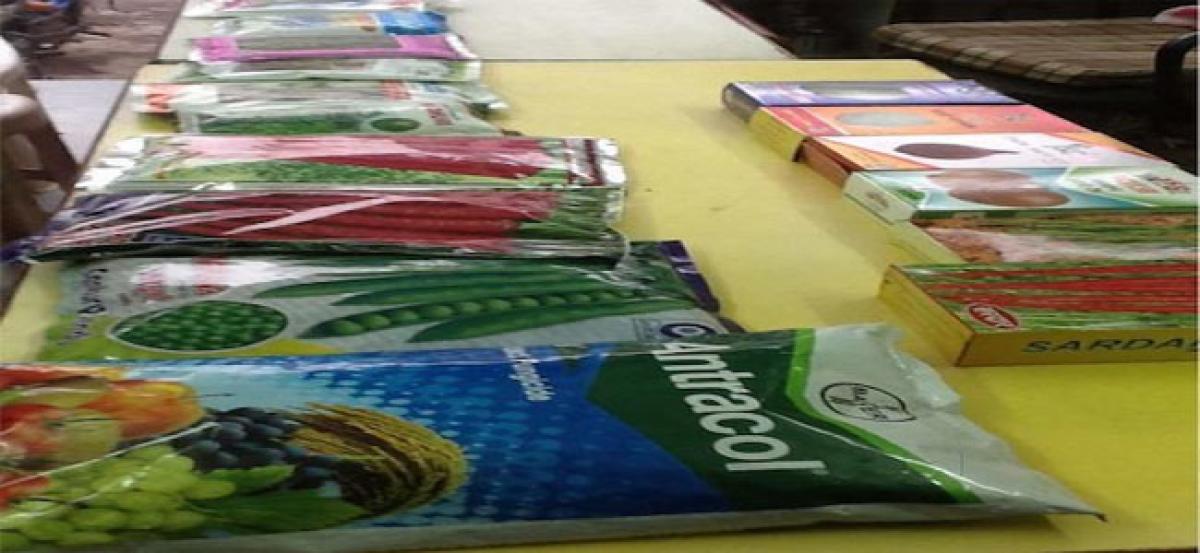 Highlights
atancheru police registered a criminal case against the unauthorised seed seller Buchi Reddy of Pedda Kanjarla village in Patancheru mandal for selling spurious cotton seeds to the local farmers in Sangareddy district
Patancheru: Patancheru police registered a criminal case against the unauthorised seed seller Buchi Reddy of Pedda Kanjarla village in Patancheru mandal for selling spurious cotton seeds to the local farmers in Sangareddy district. By giving false assurance that the crop would not be affected even by the usage of any kind of herbicides, the unauthorised seed dealer sold the bogus cotton seeds to nearly 60 farmers in the village who had cultivated the crop in 400 acres in the village.
On the complaint given by the Mandal Agriculture Officer after the investigation done along with the Revenue officials in the presence of the farmers, Patancheru Police filed a cheating case against the unauthorised seed seller with Cr No 294/18 under Section 19 Seeds Act and IPC Section 420 for cheating the farmers by selling them the fraudulent seeds. Nearly, the 45-days-old crop in 10 acres had been completely destroyed after using herbicide to control the weed.
Speaking to The Hans India, Mandal Agriculture Officer P Usha said the said dealer was found practicing of selling the spurious cotton seeds labled as 'Pallavi Seeds' which were marketed and transported by buses from Kadapa district of Andhra Pradesh state. "Also, we educated the farmers not to use the restricted herbicide 'Glyfosate' for the control of weed in the cotton crops without the recommendation and proper guidance by the Agriculture Officers as the government has already ordered to control the usage of weedkiller to avoid its bad consequences on the soil, crops, health of farmers and the environment", said the MAO.