Laser show lights up revenues at Lumbini Park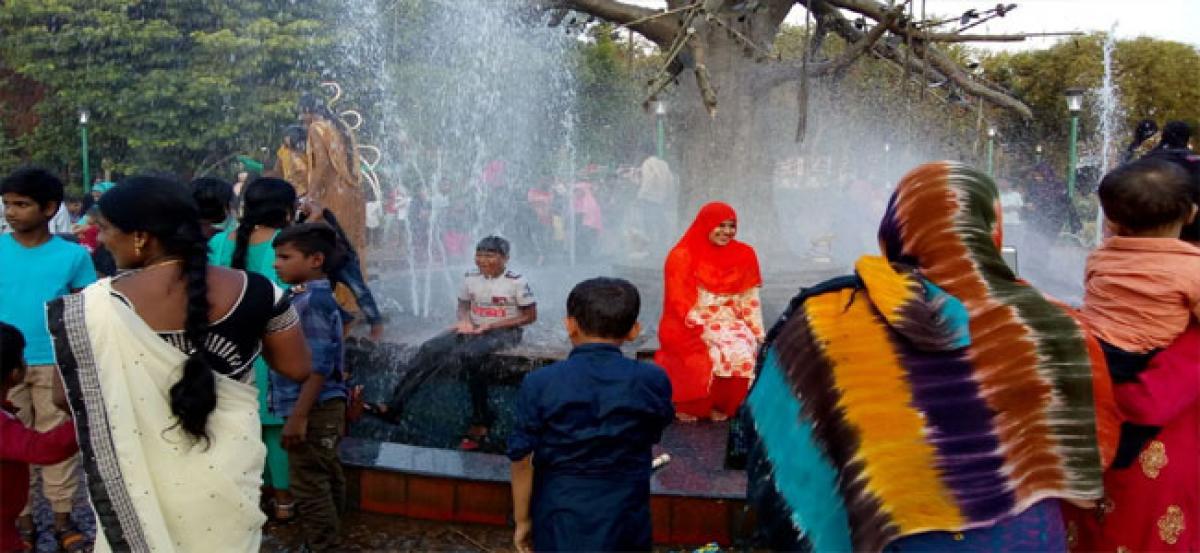 Highlights
Hyderabadis have taken a liking to the laser show at Lumbini Park Going by the latest statistics, among the five parks under the Hyderabad Metropolitan Development Authority HMDA, in the central zone, the laser show at Lumbini Park is the most popular activity
ADVERTISEMENT
Hyderabad: Hyderabadis have taken a liking to the laser show at Lumbini Park. Going by the latest statistics, among the five parks under the Hyderabad Metropolitan Development Authority (HMDA), in the central zone, the laser show at Lumbini Park is the most popular activity.
In the last few months, the number of footfalls at these parks has been steadfastly increasing. These parks not only provide the much needed lung space but also double up as great recreational areas. The Buddha Purnima Project was started in 2000 to prevent encroachments around Hussain Sagar which include Sanjeevaiah Park, Lumbini Park, NTR Gardens, Lake View Park and NTR Gardens along with Necklace Road. In April, all the parks put together attracted 4.4 lakh footfalls and in May and June, 12 lakh people visited the parks in the central zone.

When asked what development works being undertaken, HMDA commissioner Chiranjeevulu said, "There is an all-round development of parks. On one side the grass lawns and park greenery is being increased, on the other we are organising amusement and laser shows to attract tourists and increase the footfall and revenues for the department. This would ensure that the parks are well- maintained and marketed.
Rajitha, a visitor from Nallakunta says, "We come here with our children to enjoy our evenings. The new games, facilities and the green lawns are an attraction for families and children." Shilpa, another visitor from Secunderabad, says, "We generally come here with our family to get refreshment with greenery. Our children play a lot with water games and the rides here."
BY Nikhita Mendu