Protest rally against encroachment of burial grounds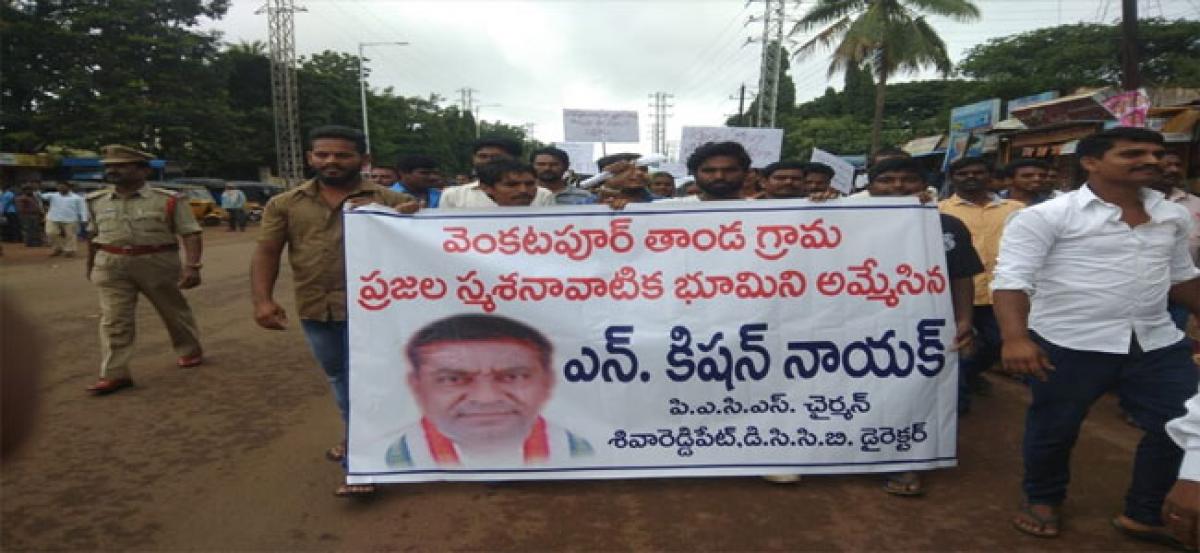 Highlights
Residents of Venkatapur Thanda on Saturday took out a rally in the town demanding officials to take steps to remove encroachments on burial grounds
Vikarabad: Residents of Venkatapur Thanda on Saturday took out a rally in the town demanding officials to take steps to remove encroachments on burial grounds. A Marwadi family of Hyderabad owning some lands under Survey no.108 of Venkatapur Thanda donated four acres to the Thanda for burial grounds. Recently, Vikarabad district became district sky-rocketing the land prices.
Taking advantage of the real estate boom, a resident of the tribal hamlet Kishan Naik, who is the chairman of the PACS, and DCCB director, sold the burial ground land to some realtors and made money. To protest against the encroachment of land and subsequent sale, residents of the Thanda took out a rally from library to the police station and complained about it.
On the other hand, reacting to the allegations, Kishan Naik held press meet on Sunday and denied all charges. "I am ready for any action if charges against me are proved," he said. It is learnt that people of Thanda are going to take this matter to the district collector on Monday.
BY Erranagu Mohulaiah