Turkish military strikes target Islamic State jihadists in Syria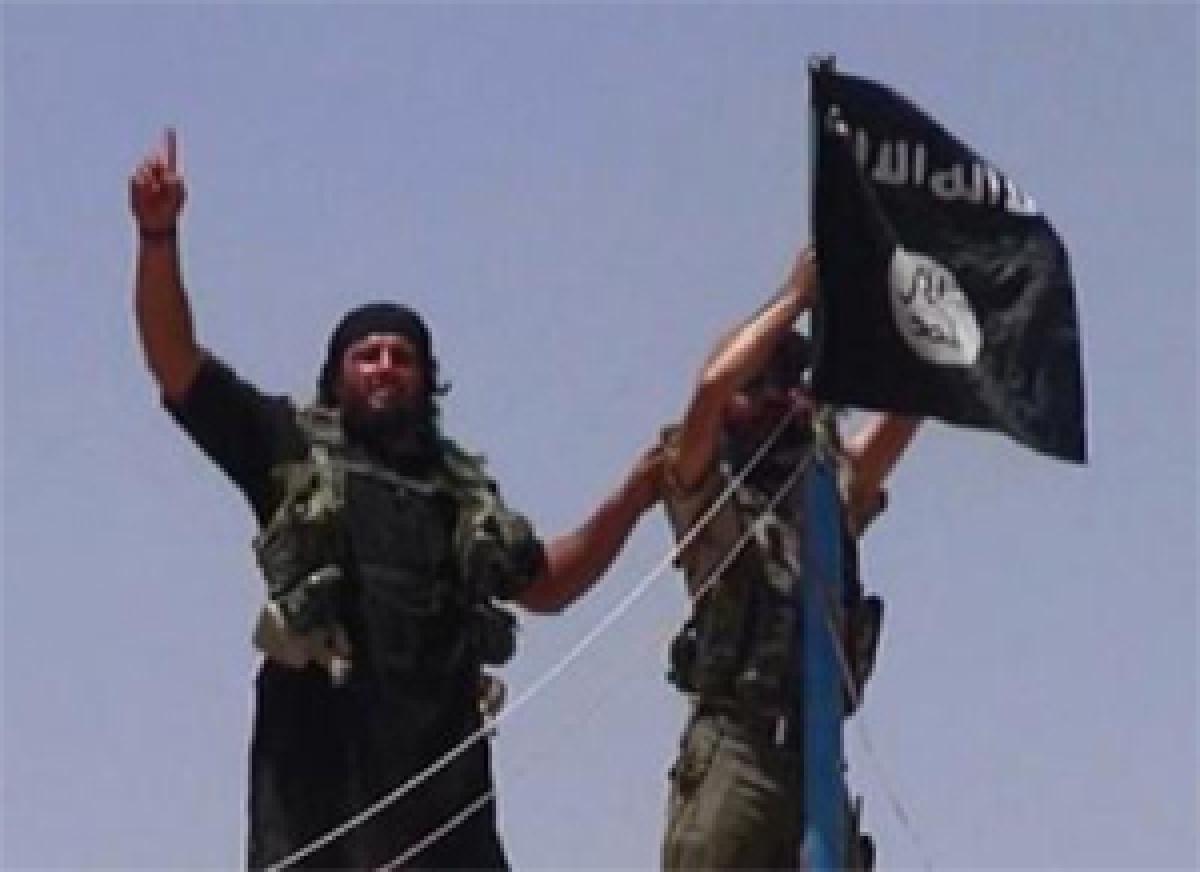 Highlights
Turkish Military Strikes Target Islamic State Jihadists In Syria. The Turkish military on Saturday carried out a second wave of strikes against targets controlled by Islamic State (IS) jihadists in Syria and embarked on a new air campaign to bombard camps of Kurdish militants in northern Iraq.
Istanbul: The Turkish military on Saturday carried out a second wave of strikes against targets controlled by Islamic State (IS) jihadists in Syria and embarked on a new air campaign to bombard camps of Kurdish militants in northern Iraq. The two-pronged operation against IS and militants from the Kurdistan Workers Party (PKK), two groups who are themselves bitterly opposed came after a week of deadly violence in Turkey the authorities blamed on the organisations.
Turkish F-16 war planes took off from their base in the southeastern city of Diyarbakir to carry out the strikes against IS and the PKK and all returned safely to base early Saturday, the official Anatolia news agency reported. The raids against IS, which had began before dawn Friday, marked a major shift in policy towards the group by key NATO member Turkey, which has faced severe criticism from its Western allies for not doing enough to combat the jihadists. But on this occasion planes also bombed positions of the PKK in neighbouring Iraq, where the group's military forces are based.
"At around 11:00 pm (2000 GMT) tonight, Turkish warplanes started bombing our positions near the border, accompanied by heavy artillery shelling," PKK spokesman in Iraq Bakhtiar Dogan told AFP.
He said the strikes targeted mountain positions in the north of the Dohuk province, which is part of Iraq's northern autonomous region of Kurdistan. Turkish NTV television said 20 Turkish F-16s carried out air strikes on five different areas in northern Iraq used by the PKK for shelter and training.
Anatolia reported that the Turkish armed forces overnight had also struck both IS targets in Syria and PKK targets in northern Iraq with artillery fire. Prime Minister Ahmet Davutoglu said that the first air bombing operation early Friday against IS had "100 percent" achieved its goals.
The Britain-based Syrian Observatory for Human Rights monitoring group said nine IS fighters were killed in the first attacks and 12 wounded.
The Turkish air strikes against the PKK targets in northern Iraq have meanwhile also raised questions about a the future of the delicate peace process between Turkey and Kurdish rebels, who until now have largely observed a ceasefire since 2013.
Arrests and protests
Davutoglu convened a meeting of his security chiefs in Ankara after midnight to monitor the latest raids, television said.
The fighting has erupted after the killing of 32 people in a suicide bombing Monday in the Turkish town of Suruc on the Syrian border carried out by a 20-year old Turkish man linked to IS.
The attack, which targeted Turkish activists preparing an aid mission in Syria, sparked an upsurge in violence in Turkey's Kurdish-dominated southeast, where many accuse Turkish authorities of collaborating with IS.
Turkish police on Friday swooped on suspected members of the IS group and the PKK, which has waged a separatist insurgency against the government in the southeast for decades.
A total of 297 people including 37 foreigners were detained, Davutoglu said, adding that the raids took place in 16 provinces across Turkey.
As well as IS and the PKK, the operation targeted suspected members of the PKK's youth wing, The Patriotic Revolutionary Youth Movement (YDG-H), and the Marxist Revolutionary People's Liberation Party Front (DHKP-C).
Among those arrested in Istanbul was a senior local IS figure, Halis Bayancuk, who has the nom de guerre of Ebu Hanzala, the Anatolia news agency said. A female member of the DHKP-C was killed in Istanbul in clashes with police during the raids, Turkish media said.
With tensions running high across the country, Turkish police used tear gas and rubber bullets to disperse a protest in the Istanbul district of Kadikoy by hundreds of people to denounce IS violence.
In the anti-establishment district of Gazi, protesters threw Molotov cocktails and engaged in pitched battles with police, an AFP photographer said.
Deal on air base
Turkey has been accused of colluding with IS extremists in the hope they might further Ankara's aim of toppling Syrian President Bashar al-Assad.
Ankara has always vehemently denied the claims but the NATO member has dodged playing a full role in the US-led coalition assisting Kurds fighting IS militants.
Now, however, Ankara has finally given the green light to US forces for the use of its Incirlik base for air strikes against IS in Syria and Iraq, according to American and Turkish officials.
"A decision has been taken for Turkey's own security," Davutoglu added, declining to give details on the agreement.
The Dogan news agency said three war planes had taken off from Incirlik to strike targets inside Syria as part of the raids overnight Friday to Saturday. However their nationality was not made clear.