China denies shooting down Myanmar warplane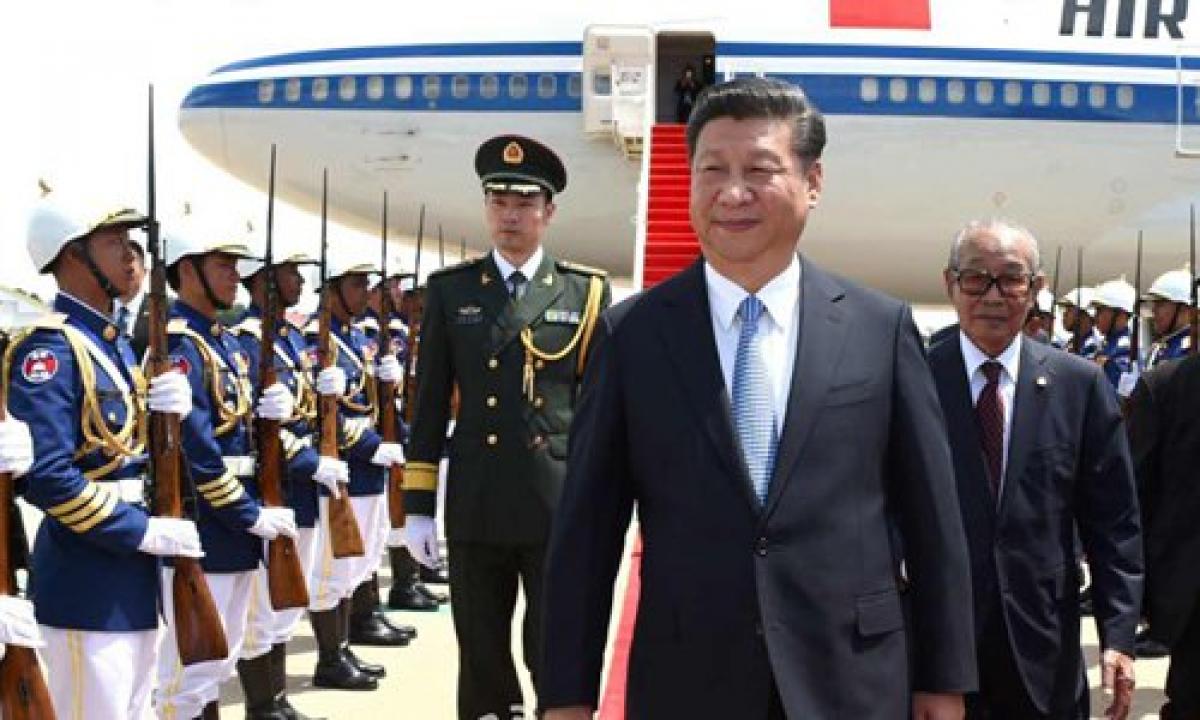 Highlights
China\'s defence ministry has denied reports as pure fiction that its missiles shot down a Myanmar warplane near the Sino-Burmese border. 
Beijing: China's defence ministry has denied reports as "pure fiction" that its missiles shot down a Myanmar warplane near the Sino-Burmese border.
A widely circulated news report on Chinese Internet claimed that a Myanmar Air Force fighter jet crashed near the Sino-Burmese border on Sunday.
The report said the jet was hit by a Chinese missile when it flew over Chinese territory during its airborne raid of armed ethnic forces.
The reports quoted some analysts claiming that the PLA artillery fired warning shots at Myanmar jets that entered China's airspaceand that the fleeing jet accidentally hit the shells, which led to its crash, state run Global Times reported.
The defence ministry rebuffed the analysis as fiction, the daily report said.
Fighting rages in northern Myanmar as Myanmar Air Force jets have bombed Mongkoe for four straight days.
Myanmar's Kachinland News reported that a Myanmar fighter crashed on Sunday, saying it was not clear whether the crash was due to a technical failure or an attack, the daily report said.
China is currently hosting several hundred refugees in various camps who fled due to heavy fighting between the rebels and the Myanmar military.
Since the fighting broke out last month, Chinese Foreign ministry said China will continue to follow the development of the situation and maintain communication with Myanmar.
"We strongly hope the parties in the conflict will exercise restraint and immediately halt military operations to avoid escalation of the situation," Chinese Foreign Ministry spokesman, Geng Shuang told media here last month.
He also called on them to take concrete measures to restore peace in the China-Myanmar border area and prevent harm to China's sovereignty as well as the lives and property of border residents.
Last year Chinese military has deployed its force along the border after five people were killed and several others wounded in firing by a Myanmar jet which was reportedly chasingKokoang rebels in the border areas.
The main rebel force in Kokang, the Myanmar National Democratic Alliance Army (MDAA) are ethnic Chinese and once formed part of Communist Party forces in the region.
The MDAA is led by ethnic Chinese commander Peng Jiasheng who has reached a peace accord with the Myanmar government which lasted until 2009.
He again resurfaced last year prompting Myanmar to seek Chinese assistance to crackdown on his outfit.
Reports from Myanmar last year blamed Peng's return was the root cause for resumption of fighting.
Peng has denied any Chinese involvement in interviews to the official media here.