Russia's US election hacks threaten to 'destroy democracy': McCain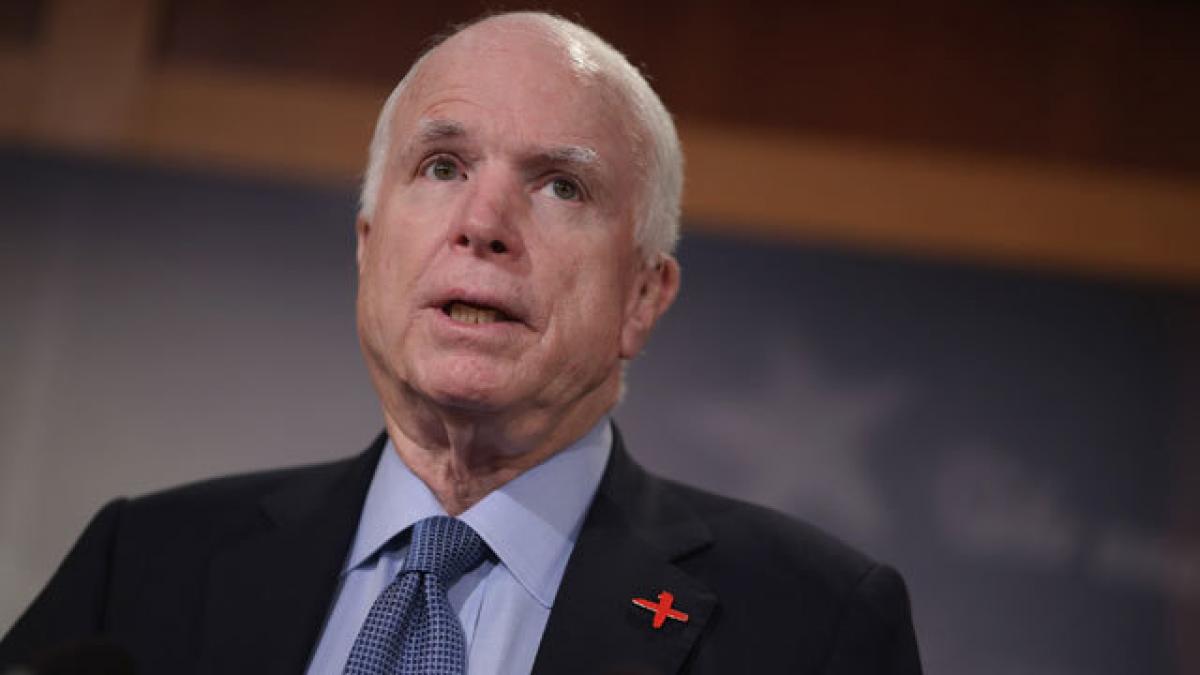 Highlights
Republican Senator John McCain has said Russian election-related hacks threaten to destroy democracy and faulted the American response as totally paralyzed, media reports said on Monday.
Washington: Republican Senator John McCain has said Russian election-related hacks threaten to "destroy democracy" and faulted the American response as "totally paralyzed", media reports said on Monday.
McCain from Arizona who chairs the Senate Armed Services Committee, also called for a select committee to investigate the CIA's finding on the Russia hacking, the CNN reported.
It was alleged that Russia hacked Democrats' emails in a bid to help President-elect Donald Trump defeat Hillary Clinton.
"This is the sign of a possible unravelling of the world order that was established after World War II, one of the most peaceful periods in the history of the world," McCain told CNN.
"We're starting to see the strains and the unraveling of it, and that is because of the absolute failure of American leadership," the senator said in the interview to the CNN.
McCain mocked President Barack Obama's statement on Friday that he had personally told Russian President Vladimir Putin to "cut it out."
"When America doesn't lead, a lot of other bad people do," he added.
McCain's calls so far for an in depth investgation was rejected by Senate Majority Leader Mitch McConnell and House Speaker Paul Ryan.
Although both leaders backed investigations, but said they wanted to see them conducted through already-existing Senate and House committees.
"This is serious business. If they're able to harm the electoral process, they may destroy democracy, which is based on free and fair elections," McCain added.
McCain sent a letter to the majority leader asking him to allow for a Senate select committee to probe Russian hacking.
"Cyber is the rare kind of all-encompassing challenge for which the Congress's jurisdictional boundaries are an impediment to sufficient oversight and legislative action," McCain wrote in his letter to McConnell.
Only a select committee that is time-limited, cross-jurisdictional, and purpose-driven could address the challenge of cyber, a bipartisan quartet of senators said in the same letter.
In the programme "State of the Union" McCain in his interview said the responsibility for cyber-security was spread too broadly at present.
He said in the US, the responsibilities for cyber was spread over about four different committees in the Senate.
In the interview, McCain also spoke about China's seizure of a US underwater drone and the Syrian government's slaughter of the citizens of Aleppo -- in dire terms.
He said that there was no doubt about "interference" and "a cyber-attack".
"The question now was how much and what damage and what should the US do?" McCain asked.
Mc Cain mocked Obama's efforts and said: "I'm sure that when Russian President Vladimir Putin was told quote 'cut it out' unquote, Putin immediately stopped all cyber-activities."
"The truth is, they are hacking every single day," came McCain's wake up call for the US authorities.