Washington PR offensive fails to quell Europe's anxiety over Trump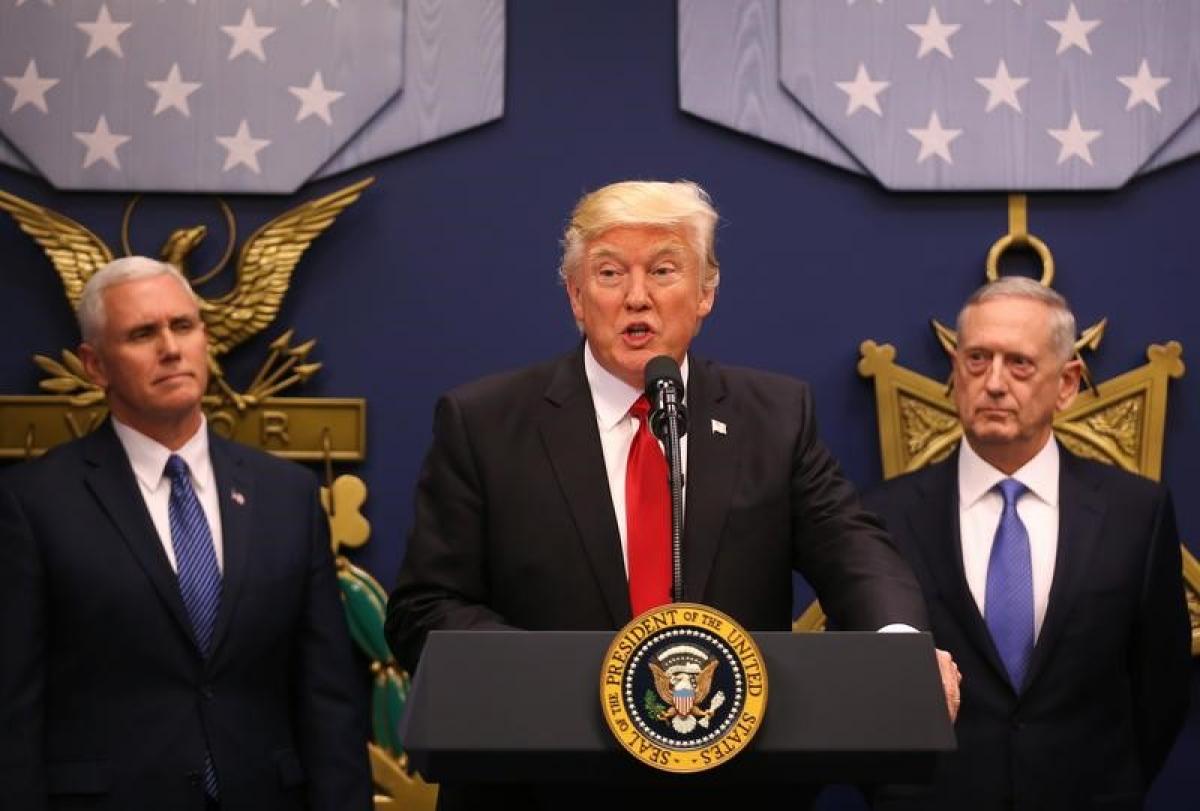 Highlights
One month into the unusual presidency of Donald Trump, his most senior cabinet members were deployed to Brussels, Bonn and Munich this week to reassure nervous Europeans that everything would be okay.
One month into the unusual presidency of Donald Trump, his most senior cabinet members were deployed to Brussels, Bonn and Munich this week to reassure nervous Europeans that everything would be okay.
The Europeans heard from Defense Secretary James Mattis that the NATO military alliance was not "obsolete" after all, despite Trump's repeated suggestions to the contrary.
And they were told by Vice President Mike Pence that Russia would be "held accountable" for its actions in Ukraine, despite Trump's friendly overtures to Russian President Vladimir Putin.
But if the aim of the visits was to reassure Europe that the pillars of U.S. foreign policy are fully intact, they fell short of the mark, European diplomats, politicians and analysts gathered in Munich said.
"What we heard here is not reassuring," Ruprecht Polenz, former head of the foreign affairs committee in the German parliament, told Reuters after Pence's speech to the Munich Security Conference. "There is absolutely no vision for how we are going to work together, going forward."
Pence was the highest-ranking member of the Trump team to travel to Europe and his address was eagerly awaited. Eight years ago in the same hall, his predecessor Joe Biden made headlines with a promise to "reset" relations with Russia.
But unlike Biden, Pence came to Munich with a fatal handicap: the perception, fuelled by the circumstances surrounding the recent resignation of national security adviser Michael Flynn, that he is not part of Trump's inner circle.
"His mission was always going to be hard, but it was made even more so by the questions about his lack of influence inside the White House," said Derek Chollet, a top defence policy adviser to former president Barack Obama who is now with the German Marshall Fund of the United States.
"ROBOTIC SALUTE"
The vice president tried to tackle these doubts head-on by making clear at the start of his speech that he was speaking for Trump.
But then he went on to mention the president 19 times in the course of the 20-minute speech, prompting one audience member, the author and historian Robert Kagan, to dismiss the address as a "robotic salute to the man in power".
"Pence and Mattis and Tillerson can come here and talk about the importance of the transatlantic relationship and NATO - and that is all good," said Elmar Brok, head of the foreign affairs committee of the European Parliament and a party ally of German Chancellor Angela Merkel.
"But we don't know what's coming on Twitter tomorrow morning," he said, referring to Trump's penchant for spilling out policy statements via social media.
Flynn's resignation has deepened the mystery over who Trump will listen to on foreign policy, although his chief strategist Steve Bannon and son-in-law Jared Kushner are both seen as influential.
One European diplomat likened the challenge of figuring out who to listen to in the Trump administration to the task of "Kremlinologists" during the Cold War.
Ulrich Speck, a foreign policy analyst at the Elcano think tank in Brussels, said the conundrum that Henry Kissinger evoked when he famously asked who he should call when he wanted to talk to "Europe" seemed to have been turned on its head.
"Now Europe is asking who it should call if it wants to talk to the United States," Speck said.
Besides his reassurances on NATO and Russia relations, Pence tried to assuage fears that the United States is moving away from democratic values under Trump, who has attacked the media and judiciary repeatedly since taking power a month ago.
"This is President Trump's promise," Pence said. "We will stand with Europe, today and every day, because we are bound together by the same noble ideals – freedom, democracy, justice, and the rule of law."
EU SUPPORT
This message was welcomed, but others went down poorly.
Pence raised eyebrows by suggesting that the nuclear deal between the world's major powers and Iran, which has strong support across Europe, was freeing up resources for Tehran to promote terrorism.
And his repeated references to "radical Islamic terrorism" irked some who feel the Trump administration is targeting all Muslims in its fight against extremists. Merkel explicitly warned against this in a speech just before Pence spoke.
Some audience members were also dismissive of Pence's promise to relegate Islamic State to the "ash-heap of history", saying such hyperbolic rhetoric was better suited to a U.S. election campaign than a European audience.
French Foreign Minister Jean-Marc Ayrault expressed his displeasure with the fact that Pence had not sent a message of support for the European Union, something Munich organiser Wolfgang Ischinger had called on the vice president to do before the conference.
Trump has praised Britain's decision to leave the EU and suggested other countries follow, stirring concerns that he could abandon decades of U.S. policy and actively encourage the disintegration of the 28-member bloc.
"I was struck that he never mentioned the EU," said Ayrault.