Pak military continues to play strong role in key affairs: US State Department's Office of Inspector General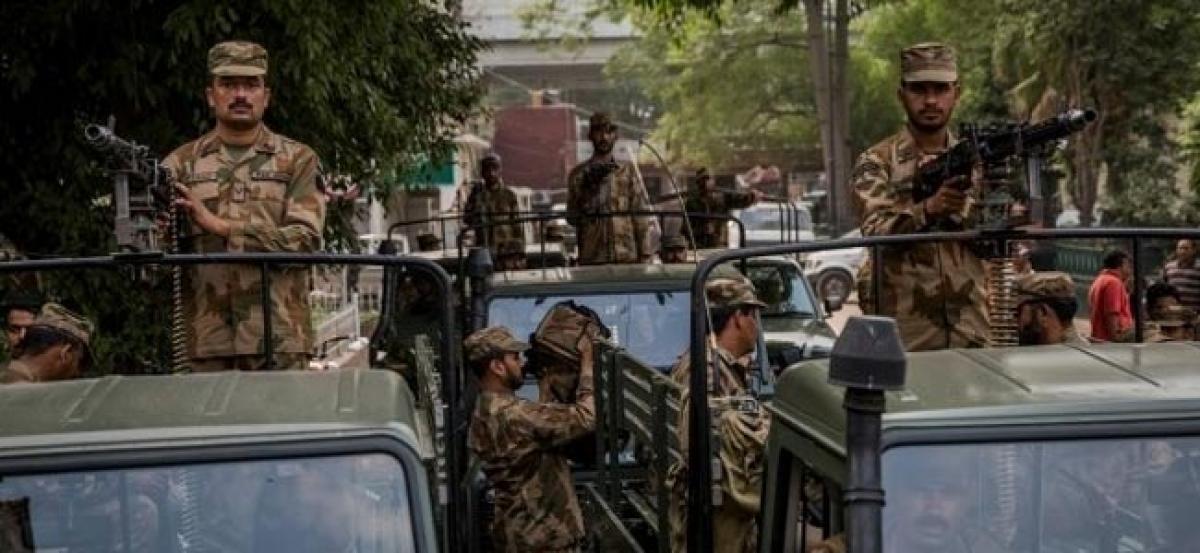 Highlights
Pakistan-'s powerful military continues to play a strong role in the country-'s national security and foreign affairs, the US State Department-'s...
Pakistan's powerful military continues to play a strong role in the country's national security and foreign affairs, the US State Department's Office of Inspector General has said.
"The Pakistani military continues to play a strong role in national security and foreign affairs. The country faces external and internal challenges to its stability from crime and terrorism," it said in a report on the inspection of US Embassy in Islamabad and its other Consulates in Pakistan.
In the report running into more than 20 pages, the Inspector General said US-Pakistan relationship encompasses issues of critical importance to American national security. These include counter-terrorism, nuclear non-proliferation, peace in Afghanistan, and domestic and South Asian regional economic growth and development.
"Mission Pakistan's highest policy priorities are to promote regional stability, combat terrorism, and support a secure, economically vibrant, and stable Pakistani democracy," it said.
Three unrelated events in 2011 an incident in Lahore involving an American citizen, the killing of Osama bin Laden in a raid in Abbottabad, and the Salala border clash were perceived as challenges to Pakistani sovereignty and a set back for US-Pakistan cooperation, it said.
Since then, the two governments have taken steps to improve relations, culminating in Secretary John Kerry's 2015 visit to Islamabad to co-chair the Strategic Dialogue and the Pakistani Prime Minister's visit to the US the same year.
"Nevertheless, bilateral challenges remain, including advancing the Afghanistan reconciliation process, combating terrorism, and promoting civil society, the empowerment of women, and the rule of law," the report said.
Observing that Pakistan is one of the largest recipients of US foreign assistance, the report said that in fiscal 2015, Pakistan received USD 803 million, including USD 538 million in civilian and USD 265 million in security assistance.
Civilian assistance is centered on five sectors: energy, economic growth, stabilisation, education and health. Security assistance focuses on counter-terrorism and counter-insurgency.
However, the Office of the Special Representative for Afghanistan and Pakistan reported a 61 per cent decrease in foreign assistance funds to Pakistan from its peak in 2010 to the 2017 request, due to changing regional priorities.
In its report, the Inspector General said that the cashier advance at Consulate General Karachi is excessive.
"The Class B cashier advance of USD 110,000 for Consulate General Karachi exceeds the standard level, defined as the amount the cashier requires for one week's activity plus an amount sufficient to cover replenishment turn-around time," it said.
Although Consulate General Karachi required this amount at one point, its cash requirements diminished in 2015. The Inspector General said embassy in Islamabad did not use the Department s automated Fleet Management Integrated System to manage its USD 14 million vehicle fleet.
Subscribed Failed...
Subscribed Successfully...