Donald Trump Says China Is Not Manipulating Currency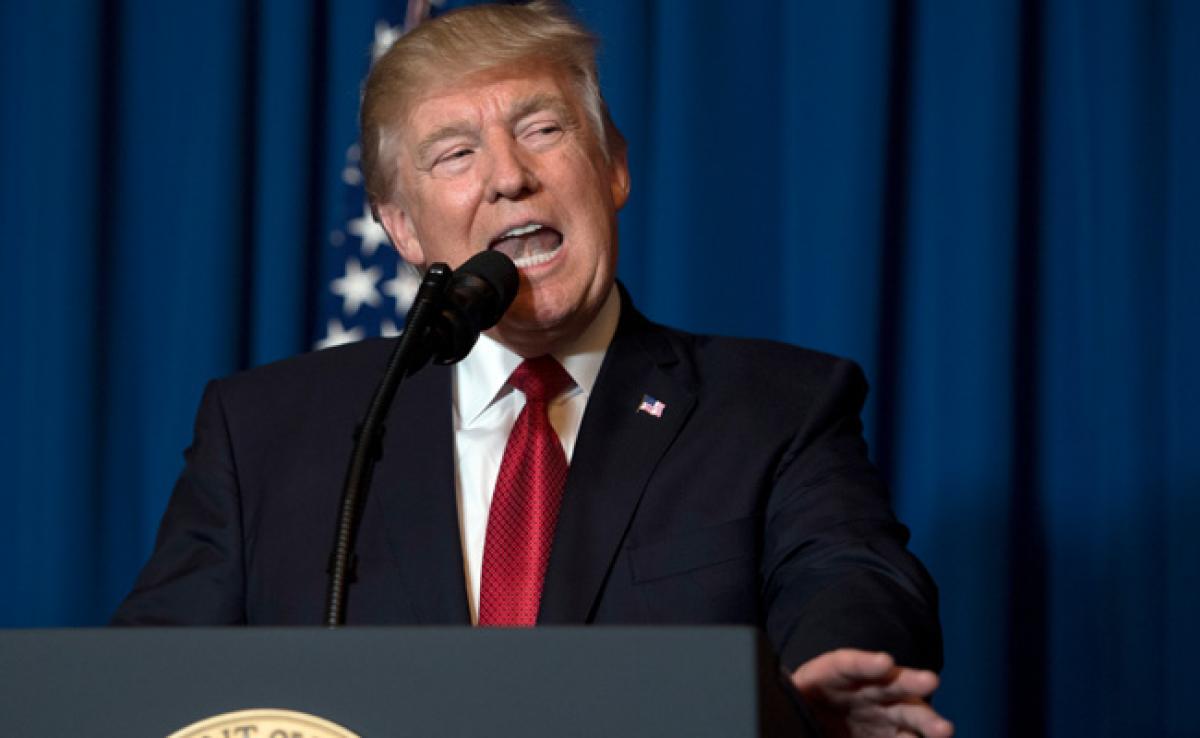 Highlights
US President Donald Trump reversed himself Wednesday and said China is not manipulating its currency to gain a trade advantage.
US President Donald Trump reversed himself Wednesday and said China is not manipulating its currency to gain a trade advantage.
In an interview with the Wall Street Journal, Trump appeared to lay to rest a simmering issue that threatened to erode relations with Beijing, just days after his meeting with Chinese President Xi Jinping in Florida.
"They're not currency manipulators," Trump told the newspaper.
In another apparent reversal, he left open the possibility of renominating Janet Yellen as head of the Federal Reserve.
The US leader had promised to label China as a currency manipulator on his first day in office, a move that would have initiated a process that includes talks but could lead to imposing unilateral trade sanctions, which almost certainly would have sparked retaliation.
But Trump told the newspaper Beijing has not been manipulating its currency for months -- a point economists have been making for some time.
China for years was accused of keeping its currency artificially low to make its exports cheaper and more competitive compared to US goods, but in recent years the country has in fact been trying to keep the yuan from weakening further.
Trump also said imposing the manipulator label now could jeopardize his talks with Beijing on confronting the threat of North Korea.
The Treasury Department this month is due to release its semi-annual report on the foreign exchange policies of US trading partners, but Trump's comments will deflate anticipation about the findings.
Rather than the yuan being too weak, the US currency has appreciated due to confidence in the economy, Trump said, taking credit for the development.
"I think our dollar is getting too strong, and partially that's my fault because people have confidence in me," he said. "But that's hurting -- that will hurt ultimately."
And while there are "some very good things about a strong dollar," Trump said, "It's very, very hard to compete when you have a strong dollar and other countries are devaluing their currency."
Yellen could stay at Fed
Although Trump was highly critical of central bank chief Yellen during the campaign, and indicated he would not nominate her to another four-year term as chair, he backed away from that position.
"No, not toast," he said when asked about Yellen's fate when her current term expires February 3, 2018. "I like her, I respect her."
He added that "It's very early."
On monetary policy, Trump, who had accused Yellen of keeping interest rates low for political reasons, said in the interview, "I do like a low-interest rate policy, I must be honest with you."
Yellen's 14-year term as a member of the Fed board does not end until January 31, 2024, but it would be unusual for a Fed chair to stay on after relinquishing the top post.
Treasury Secretary Steven Mnuchin, who sat in on part of the interview, said the president was "very close" to filling some the three vacancies on the Fed board.