Hard-Line Islamic Groups participating hugely in upcoming Pakistan elections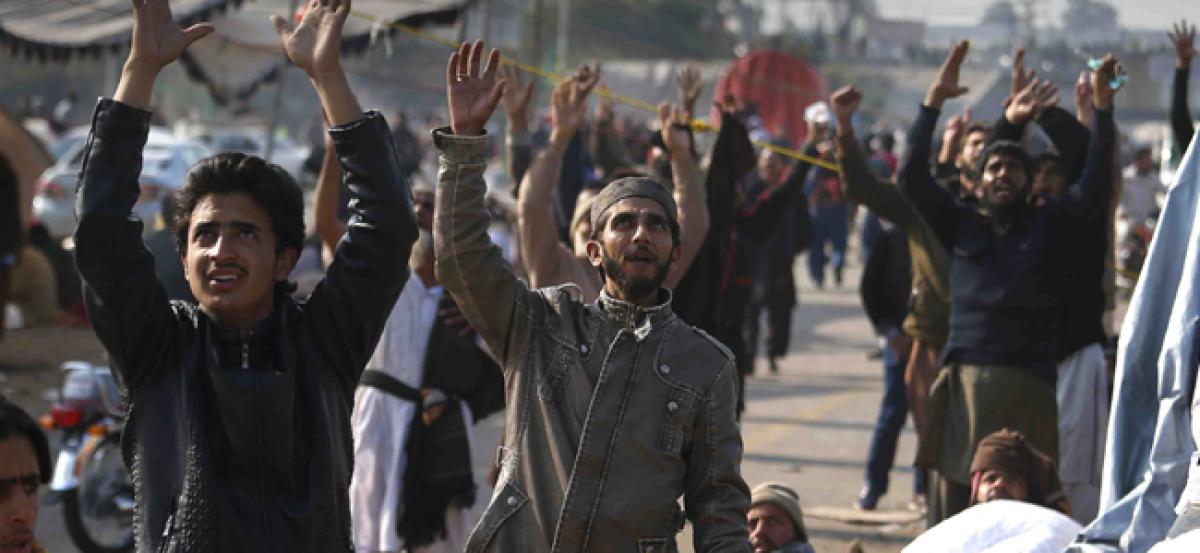 Highlights
Pakistans Islamist group, Tehreek Labbaik Pakistan TLP, who fought to halt the government to oppose changes in strict blasphemy laws, registered more than 150 candidates for the upcoming general elections
Pakistan's Islamist group, Tehreek Labbaik Pakistan (TLP), who fought to halt the government to oppose changes in strict blasphemy laws, registered more than 150 candidates for the upcoming general elections.
TLP, whose most important reason for their existence is the fight for protecting of the blasphemy law, formed in 2015 but still managed to register 152 candidates. And Muttahida Majlis-i-Amal(MMA), which is religio-political parties alliance, has put up candidates in 173 constituencies.
Allah-o-Akbar Tehreek (AAT) has fielded 43 candidates in Punjab and 7 in Khyber Pakhtunkhwa. This is the platform for terrorist Hafiz Saeed.
The TLP and MMA have fielded more candidates than many other major parties in Pakistan. The Pakistan People's Party (PPP) has fielded 225 candidates in the whole 248 constituencies. The interesting thing among the Islamist groups in the election is the TLP's rising popularity. Last November more than 2,000 of its members and supporters staged a three-week long sit-in at the intersection of Rawalpindi and Islamabad, the twin cities. A hardline group, Pakistan Sunni Tehreek, supported TLP in a protest called "Khatm-i-Nubuwat declaration".
Meaning they were protesting a small change which their government called 'clerical error', which was to adapt a candidate saying the "believe" rather than "solemnly swear by" the fact that the Prophet Muhammad is the final prophet.
But the blasphemy is the thing as far is the TLP is concerned. More than 300 people were injured and 6 people lost their lives in these protests. The strange thing is that the government went back to oath's original "I solemnly swear by" wording in october, when the protests didn't begin.