Islamabad administration accords state protocol to Imran Khan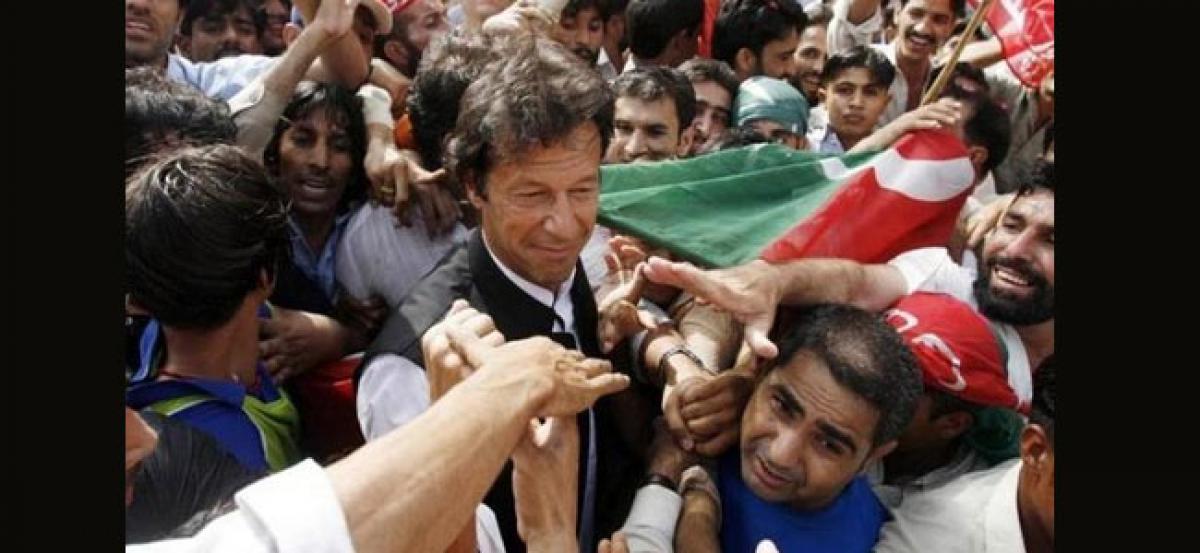 Highlights
The Islamabad administration has already begun providing state protocol to Pakistan TehreekeInsaf PTI chairman Imran Khan, even before the final results of the 2018 general elections are announced
Islamabad [Pakistan]: The Islamabad administration has already begun providing state protocol to Pakistan Tehreek-e-Insaf (PTI) chairman Imran Khan, even before the final results of the 2018 general elections are announced.
According to Samaa TV, 30 policemen have been deployed outside Imran's Bani Gala residence in Islamabad, in place of his private guards.
Meanwhile, Imran won NA-53 (Islamabad-II) constituency with 92,891 votes, defeating former Pakistan prime minister and Pakistan Muslim League-Nawaz's (PML-N) Shahid Khaqan Abbasi, who finished as runner-up with 44,314 votes, The Dawn reported, citing unofficial results.
Shahid Khaqan Abbasi (91,381 votes) also lost to PTI's Sadaqat Ali Abbasi (97,104 votes) in NA-57 (Murree) seat.
PML-N President Shehbaz Sharif, the brother of jailed and ousted Pakistan prime minister Nawaz Sharif, lost to PTI's Sardar Muhammad Khan Leghari in NA-192 (Dera Ghazi Khan-IV) constituency.
However, Shehbaz defeated PTI candidate Muhammad Nauman Qaiser by over 65,000 votes in the NA-124 (Lahore-II) seat.
Meanwhile, Pakistan People's Party (PPP) chairperson Bilawal Bhutto lost to PTI candidate Junaid Akbar by nearly 38,000 votes, Geo News reported citing unofficial results.
The Bhutto scion is also in danger of losing the NA-200 (Larkana) seat, a traditional PPP stronghold and is trailing behind Muttahida Majlis-e-Amal's (MMA) Rashid Mehmood Soomro.
While Soomro is leading with 13,878 votes, Bilawal has got 12,915 votes so far.
Pakistan went to polls on Wednesday and the counting of votes began soon thereafter in the evening.
Various political parties and journalists have alleged the elections to be rigged in favour of Imran Khan.
The Election Commission of Pakistan (ECP) on Thursday said that results of the general elections were delayed due to a software error.