'Our strategy would be inclusive of China as constructive participant'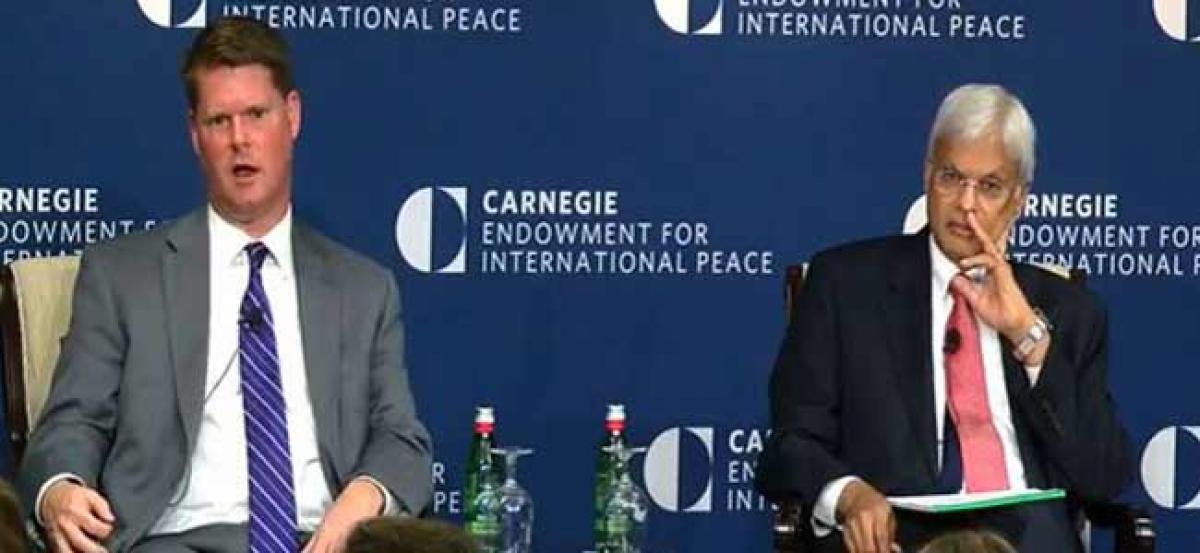 Highlights
The United States President Donald Trump administrations senior official Randall G Schriver while discussing the upcoming 22 dialogue with India said that the strategy would be inclusive and China is welcomed to be a constructive participant in the region
Washington D.C. [U.S.A.]: The United States President Donald Trump administration's senior official Randall G. Schriver while discussing the upcoming 2+2 dialogue with India said that the strategy would be inclusive and China is welcomed to be a constructive participant in the region.
Assistant Secretary of Defence for Asian and Pacific Security Affairs at the US Defence Department, Randall G. Schriver in conversation with Ashley J. Tellis at the Carnegie Endowment for International Peace here, also said that even though China has demonstrated different aspiration for the Indo-Pacific region, it would be appreciated if it comes together and embraces a shared vision.
While talking about Pakistan in context with India, Schriver said that the US giving time to the newly-elected Prime Minister Imran Khan space to explore a new path forward with India.
He further addressed Afghanistan issue saying, "On Afghanistan, we need Pakistan's help to pressure the Taliban. We have placed constraints on our relationship with Pakistan to incentivize them. We are still evaluating results."
Appreciating the ceasefire decision of Afghanistan President Ashraf Ghani, he said, "We see signs we can move the political process forward. The results of Ghani's first ceasefire were revealing. Our goals with India are common. This will be an agenda item next week."
While answering about Maldives being a concern to the US, Schriver referred to the issue as simmering and dynamic. He assured that the US has been discussing this with India and it will be one of the agendas in the 2+2.
"This is an issue of concern. We have been discussing it with India. We need to shine a light on what's happening there. This is both a domestic and a broader regional problem. China has no concern about political freedoms there," he said.
Schriver said that the upcoming inaugural 2+2 dialogue, which is slated to be held next month, would advance the bilateral ties between India and the US.
He added that the dialogue would also help to facilitate the strategic partnership between the two nations to the next level.
The 2+2 meeting would cover a broad range of bilateral, regional and global issues of shared interest, with a view to strengthen security ties between the two nations.