China has not asked for military access to Gwadar port: Pak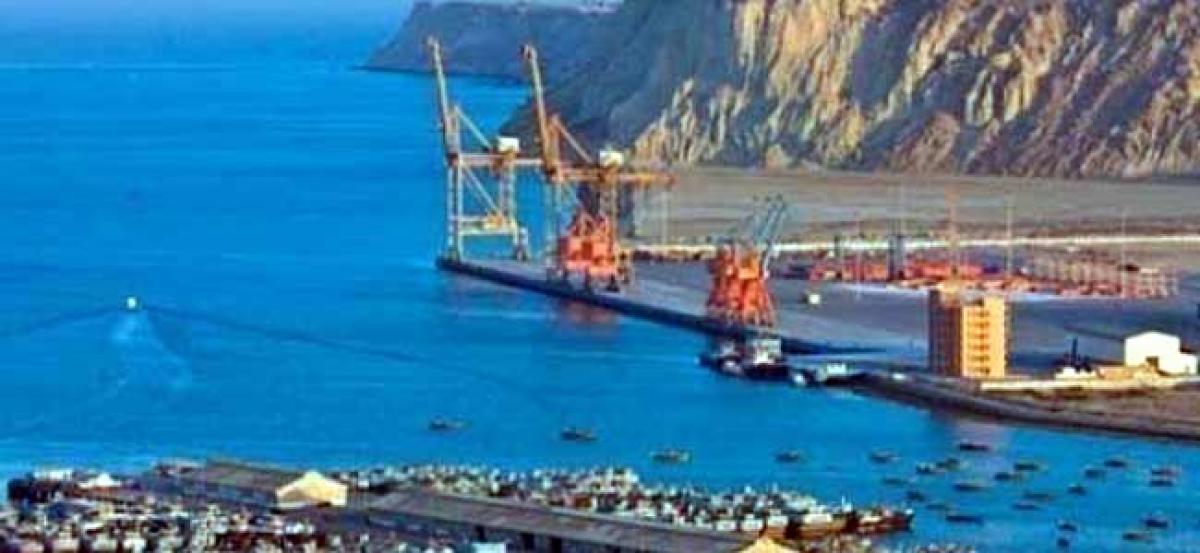 Highlights
China has not asked for military access to Pakistans Chinesefunded, deepwater port of Gwadar, a senior Pakistani rear admiral said today, amid persistent speculation in India and the United States it could become a Chinese naval base
Beijing: China has not asked for military access to Pakistan's Chinese-funded, deepwater port of Gwadar, a senior Pakistani rear admiral said today, amid persistent speculation in India and the United States it could become a Chinese naval base.
Gwadar, in the southwestern province of Baluchistan, is the crown jewel of China's USD 60 billion investment in Belt and Road Initiative projects in Pakistan.
The plan is to turn Gwadar into a trans-shipment hub and megaport to be built alongside special economic zones from which export-focused industries will ship goods worldwide. A web of energy pipelines, roads and rail links will connect Gwadar to China's western regions.
Last year the Pentagon singled out Pakistan as a possible location for a future Chinese military base, though China has said that is pure speculation. Diplomatic and security sources see Gwadar as the likely location.
Speaking at the Xiangshan Forum in Beijing, which China styles as its answer to the annual Shangri-La Dialogue security forum in Singapore, Navy Secretary of the Pakistan Navy Rear Admiral Javaid Iqbal said Gwadar is a "significant addition to the regional maritime landscape".
"Let me emphasise that the Gwadar port is purely a commercial venture and has no military overtones," he told the forum.
"Suitably located outside the potentially risky and confined waters of the Gulf, Gwadar has the potential to act not only as a transit port for China and Central Asia but also a trans shipment port impacting the prosperity of the entire region," Iqbal added.
He told Reuters that he was very specific about the non-military nature of the port.
"The Gwadar port has no military dimension. It will be just a commercial port," he said. "The Pakistan navy will maintain a presence to ensure maritime security, to ensure the security of the port."
"The geopolitical debate that somehow goes on in the media about Gwadar being used as a foreign military base is not correct at all," Iqbal added.
Asked whether China had specifically asked for military access, he answered: "No, not at all."
China opened its first overseas military base, which it formally calls a logistics facility, in the Horn of Africa country Djibouti last year.
Djibouti's position on the northwestern edge of the Indian Ocean has fuelled worries in India.
China has repeatedly downplayed expectations it could be about to embark on a plan to build military bases around the world, even as it ramps up an impressive military modernisation programme.