Khashoggi's killing was 'extrajudicial execution': UN expert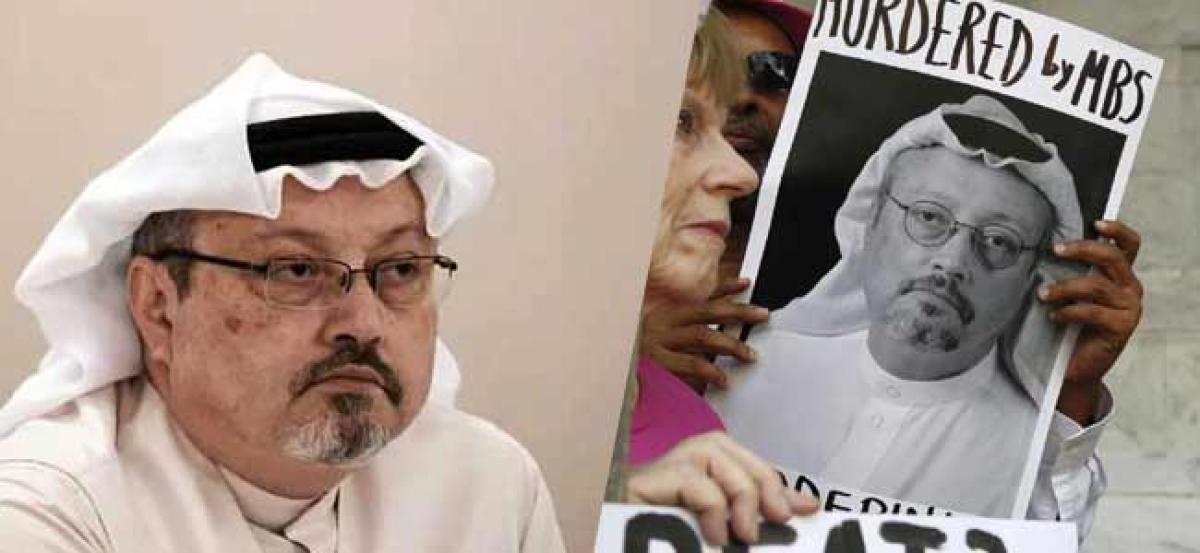 Highlights
Saudi journalist Jamal Khashoggi was the victim of an extrajudicial execution committed by the Saudi state, a UN expert said Thursday, calling for an international investigation
United Nations: Saudi journalist Jamal Khashoggi was the victim of an "extrajudicial execution" committed by the Saudi state, a UN expert said Thursday, calling for an international investigation.
"Even Saudi Arabia itself has admitted that the crime was premeditated and involved state officials," Agnes Callamard, United Nations Special Rapporteur on Extrajudicial, Summary or Arbitrary Executions, said during a press conference.
"Whether or not they acted in the name of the state, that remains to be discussed and investigated," she said.
But Callamard added that "the people involved, the people who commanded it, who orchestrated it are high enough to represent the (Saudi) state."
There has been no information, she said, that the killers "acted in a completely rogue fashion."
Last week US President Donald Trump said "rogue killers" could be to blame, while Saudi Foreign Minister Adel al-Jubeir also blamed a "rogue operation," before the kingdom on Thursday cited information from Turkey in saying the killing appeared to have been premeditated.
"We believe that an international investigation must follow" because of the "nature of the crime, of the victim, of the people involved, the location of the alleged killing," Callamard said.
"Because we are talking about a crime against a journalist, that violence against journalists has been highlighted as a key priority for the United Nations and for a number of state members."
According to Callamard, with Turkish and Saudi Arabian cooperation, such an international investigation could be presided over by the UN Security Council, the General Assembly, the UN security-general or the Council on Human Rights based in Geneva.
Khashoggi, a Washington Post contributing columnist who had criticized policies of powerful Crown Prince Mohammed bin Salman, had been self-exiled in the United States for about a year.
He was killed October 2 in the Saudi consulate in Istanbul, but his body has not been found. Turkish media have published details of his alleged torture and decapitation.
In his first public comments on the case, Prince Mohammed, the kingdom's de factor ruler, this week denounced the "repulsive" murder for which 18 Saudis including a senior intelligence officer have been detained.
Trump, in his most recent comments, called it "one of the worst in the history of cover-ups."