South Korea signs cost-sharing deal with US for American troops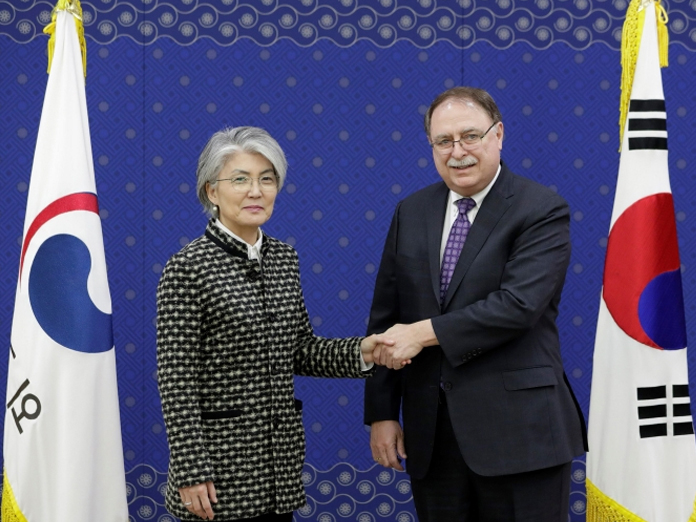 Highlights
South Korea on Sunday signed a deal with the US to raise its contribution to the upkeep of American troops here by 82 per cent this year
Seoul, Feb 10: South Korea on Sunday signed a deal with the US to raise its contribution to the upkeep of American troops here by 8.2 per cent this year.
Top negotiators of the two sides inked the agreement in Seoul, under which South Korea will pay 1.03 trillion won ($890 million) for the operation of the 28,500-strong US Forces Korea (USFK), up from 960 billion won in 2018, reports Yonhap News Agency.
Foreign Minister Kang Kyung-wha met Timothy Betts, the top US delegate to the Special Measures Agreement (SMA) talks, minutes before the signing ceremony.
Kang said the latest SMA negotiations were a "very long process but ultimately a very successful process".
Betts emphasised the importance of the alliance for peace and stability in the region.
The US has reaffirmed that there will be no change in American troop levels in South Korea.
The previous agreement signed in 2014 expired at the end of 2018.
South Korea has shared the financial burden for USFK since the early 1990s. The funds are used to cover the wages of South Korean workers at USFK bases, construction and logistical support.
Meanwhile, a group of progressive activists staged a rally on Sunday in front of the Foreign Ministry against the deal, claiming it would increase Seoul's burden excessively.
Subscribed Failed...
Subscribed Successfully...