Government nonchalant in implementing welfare schemes: All India Youth Federation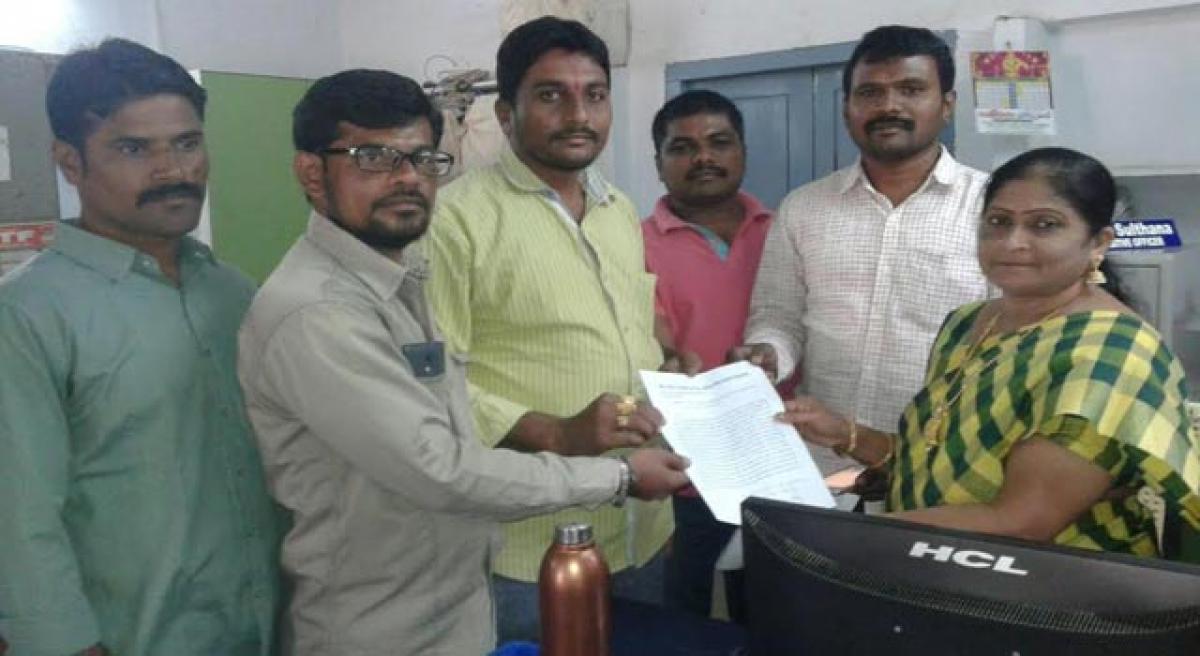 Highlights
Submitting a representation to the Executive Director of BC Corporation here in Khammam he said, "Many people applied for loans in SC and BC corporations last year. But till date, the government had not sanctioned any loans. It is deceiving people by behaving negligently and not sanctioning the subsidy loans."
Khammam: The State government is nonchalant in implementing SC and BC welfare schemes in the State and deceiving the poor, alleged the district general secretary Siddineni Karna Kumar of All India Youth Federation (AIYF) here on Tuesday.
Submitting a representation to the Executive Director of BC Corporation here in Khammam he said, "Many people applied for loans in SC and BC corporations last year. But till date, the government had not sanctioned any loans. It is deceiving people by behaving negligently and not sanctioning the subsidy loans."
The government is trying to divert the funds for the construction of air-conditioned rooms for the Ministers. If the government behaves in this manner, a fitting lesson will be taught soon," he warned.
The AIYF leader also alleged though many unemployed youth were making rounds to the offices for getting caste and income certificates for applying for loans, the government was nonchalant and not releasing the funds.
He warned the government of laying siege to the corporation offices if it failed to sanction loans immediately. Representatives of AIYF Nanabala Rama Krishna, Bukya Ravinder, Vempati Ramu and Katukuri Satish Reddy and others among the delegation that met the Executive Director of BC corporation.