HMTV scribe gets Arun Sagar Best Journalist Award for 2017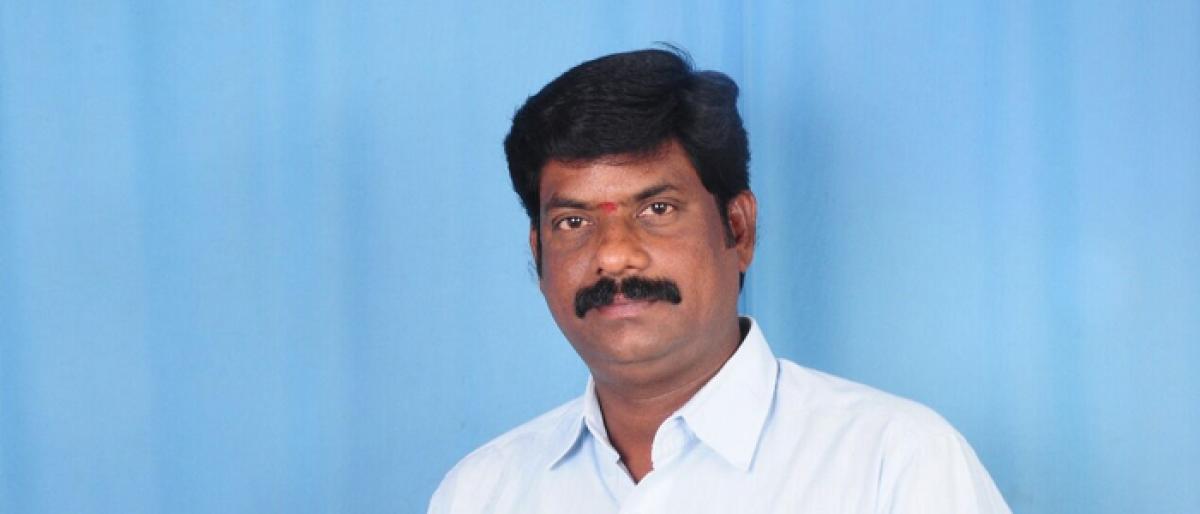 Highlights
HMTV correspondent for erstwhile Mahbubnagar district V Narender Chary was honoured with ArunSagar Best Journalist Award for 2017 at a function held at Sri Pottisreeramulu Telugu University here on Tuesday. He was chosen for the award presented by the Telangana State Press Academy for his story titled "Aa Naluguru Anaadhalu". It was a story about how four girls were rendered orphans in Atchampet
Mahbubnagar: HMTV correspondent for erstwhile Mahbubnagar district V Narender Chary was honoured with ArunSagar Best Journalist Award for 2017 at a function held at Sri Pottisreeramulu Telugu University here on Tuesday. He was chosen for the award presented by the Telangana State Press Academy for his story titled "Aa Naluguru Anaadhalu". It was a story about how four girls were rendered orphans in Atchampet. The HMTV management and crew congratulated Narender Chary for the distinction.
"As a Journalist, this is a great achievement in my 20 years journalist career. Among all the stories I did, this was the story that has given me immense satisfaction all through my life. I thank the press academy members and all those who have recognised my work and chosen me for this prestigious Arun Sagar Journalist Award. This has all more bestows more responsibility and encourages me to do more such stories and extend a helping hand to uplift the poor in the society through my profession," says Narendra Chary.
Major Irrigation Minister T Harish Rao graced the occasion as the chief guest, while the R and B Minister Tummala Nageswara Rao took part as special guest. The Press Academy Chairman, Allam Narayana, presided.