Life convict gives cops a slip in Nalgonda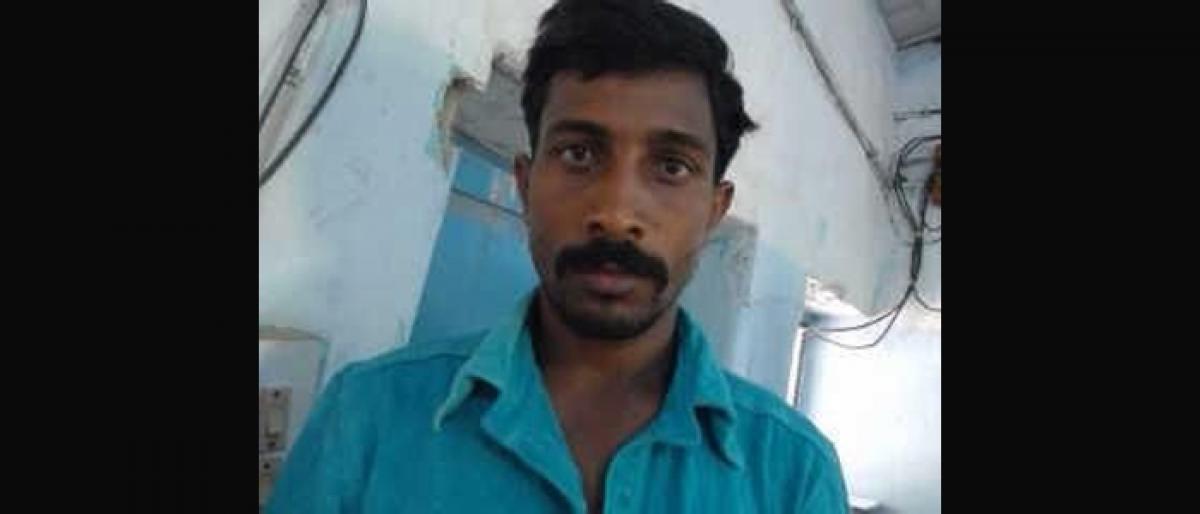 Highlights
A prisoner, who was working at inmate-run petrol bunk in Nalgonda, has escaped with Rs 25,000 collected on Tuesday night. According to Jail Superintendent Srinivas, the prisoner, M Shiva Krishna
Nalgonda: A prisoner, who was working at inmate-run petrol bunk in Nalgonda, has escaped with Rs 25,000 collected on Tuesday night. According to Jail Superintendent Srinivas, the prisoner, M Shiva Krishna, who was serving a lifer, bearing number 730, is a native of Chimmetavaripalem of Yaddanapudi in Prakasham district. He was convicted in SC.No 569/12 for life under the Sections 302, 201 by sessions judge of Mahbubnagar. Earlier, he was lodged in Cherlapally jail and was shifted to Nalgonda district jail four months ago.
Shiva Krishna was engaged in inmate-run petrol bunk by district jail authorities. Daily, the respective warder who supervises the inmates at petrol bunk collects the day's amount from the workers between 8 and 9 pm. On Tuesday night, when the warder Ramakrishina Reddy was busy collecting the amount from workers, Shiva Krishna managed to escape from the petrol bunk along with the collected money. The warder immediately alerted Jail Superintendent Srinivas who pressed in cops of all police stations and mobile parties in search of the absconding prisoner.
The search parties even went to his native place Yaddnapudi in Prakasam district, where his wife is staying. Jail Superintendent Srinivas, speaking to media in Nalgonda on Monday, informed that special police teams were constituted to trace the whereabouts of Shiva Krishna. He further added the prison on the run would be caught in a day or two.