Bhadradri Brahmotsavams to begin on March 16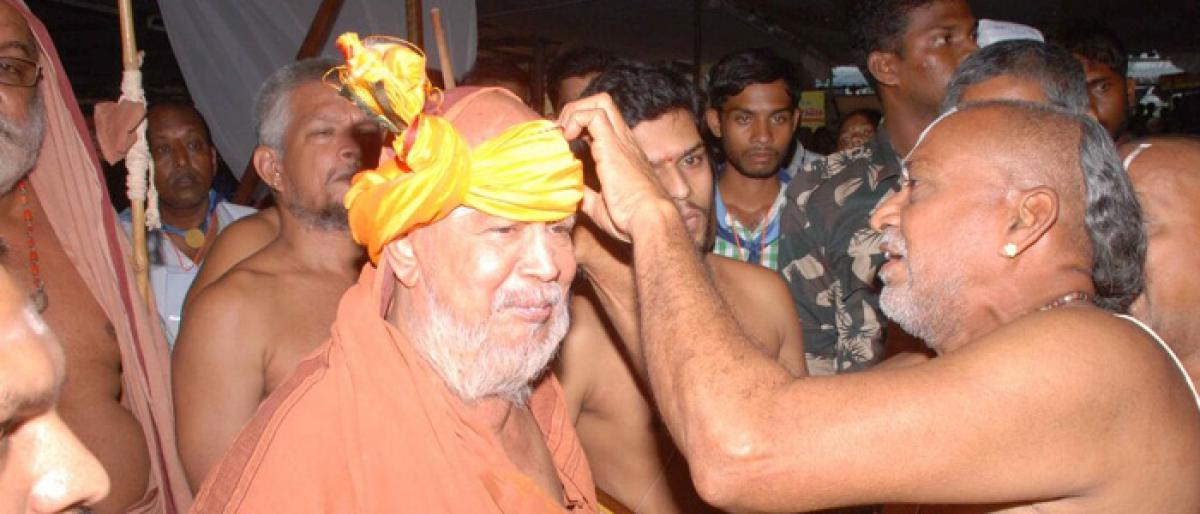 Highlights
Arrangements for the annual Brahmothsavalu at the Sri Sita Ramachandra Swamy temple has begun here on Wednesday. The Brahmothsavalu will commence on March 18 and conclude on April 1. The Mithila Stadium which will host the main events is being decorated for the annual festival. Painting and decoration works of nearby temples where Lord Rama's wedding and Pattabhishekam will be held have already st
Bhadrachalam: Arrangements for the annual Brahmothsavalu at the Sri Sita Ramachandra Swamy temple has begun here on Wednesday. The Brahmothsavalu will commence on March 18 and conclude on April 1. The Mithila Stadium which will host the main events is being decorated for the annual festival. Painting and decoration works of nearby temples where Lord Rama's wedding and Pattabhishekam will be held have already started.
During the Bramothsavalu, Utsava Ankurarohanam will be held in the temple on March 22, Garudadhidevahanam on March 23, Dwajarohanam on March 24, Edhurukholu on March 25, Lord Rama's wedding on March 26, Sri Rama Pattabhisekam on March 27, Tappothsavam on March 29, Unjalaseva on March 30, Vasanthosthsavam on March 31 and
Chakra Theerdham on April 1, the concluding day of the Bromothsavalu, according to the temple officials.