Cash shortage continues to torment common people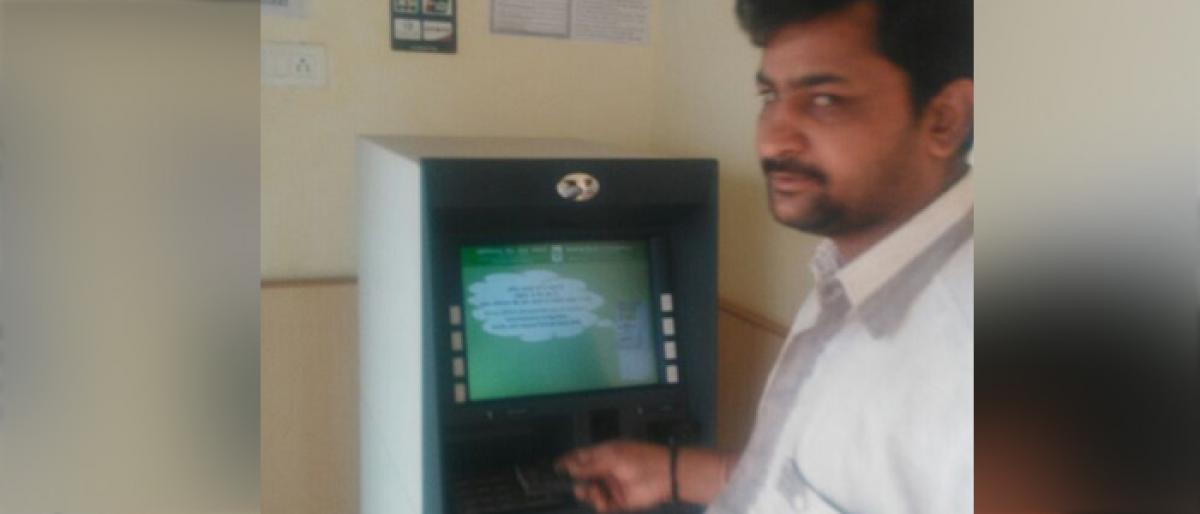 Highlights
With more than 90 per cent ATMs and most of the banks in Mahbubnagar district going dry, common people, traders, small businessperons and farmers are...
​Mahbubnagar: With more than 90 per cent ATMs and most of the banks in Mahbubnagar district going dry, common people, traders, small businessperons and farmers are facing cash crunch. "Every day, I buy groceries worth between Rs 25,000 and Rs 30,000 and pay the bill in cash. But for the past three months we are facing severe cash crunch as majority ATMs have gone dry," said Ramulu Mudiraj, a grocery storekeeper in Jadcherla mandal of Mahbubnagar district.
Because of cash crunch many people are borrowing money from friends and relatives to run their businesses and meet their financial requirements temporarily. "There is cash in my bank, but not able draw it due to non-functioning of ATMs. Even the bankers are not in a position to deliver more than Rs 50, 000 every day to a person and asking them to come later to get their withdrawals.
People are facing tough time in case of health emergencies," said Govind Ramulu, a real estate broker. According to financial experts, the banks are facing lot of cash crunch since the time the government had demonetised the high denomination currency. With majority people depositing their amount in the banks; the banks have since then failed to give back adequate cash to the depositors.
"After note ban and stringent income tax and GST regulations came into force, most of the people do not prefer to deposit their cash into the banks. Because of this, the cash balance in the banks have come down, because of this the banks are not able to deliver adequate cash to public as freely as it used to do earlier," said Ravinder, Assistant Bank Manager, Oriental Bank of Commerce, Jadcherla.
At present there are more than 150 ATMs of different banks in Mahbubnagar district and majority have gone dry. "In Jadcherla alone we have more than 20 ATMs, of them except one or two all others have no cash for the past three months. Even though the bankers are trying to replenish ATMs with cash, even that cash is vanishing from the ATMs in just one or Two hours," said Ramu, an ATM watchman at ICICI bank ATM.
Annoyed over the non-availability of cash, the people are queuing up in banks to get their cash back, however, the bankers have also thrown up in exasperation. Particularly the woes of farmers from Vallur, Polepally, Udandapur and surrounding villages of Jadcherla mandal are extreme. Most of the farmers from these villages have lost their lands under the Udandapur reservoir and have recently got money under land compensation scheme in the form of cheques. Majority of them are going round the banks to get cash, but in vain.
Chinna Gutta Tanda of Vallur mandal had lost his four acres of land under the Udandapur Reservoir which is being constructed under the Palamuru Ranga Reddy Lift Irrigation project. The State government had paid Rs 21 lakhs under compensation scheme. But the cheques he had deposited two months ago are yet to be cleared.
Subscribed Failed...
Subscribed Successfully...