Lokesh Stuns Kurnool TDP leaders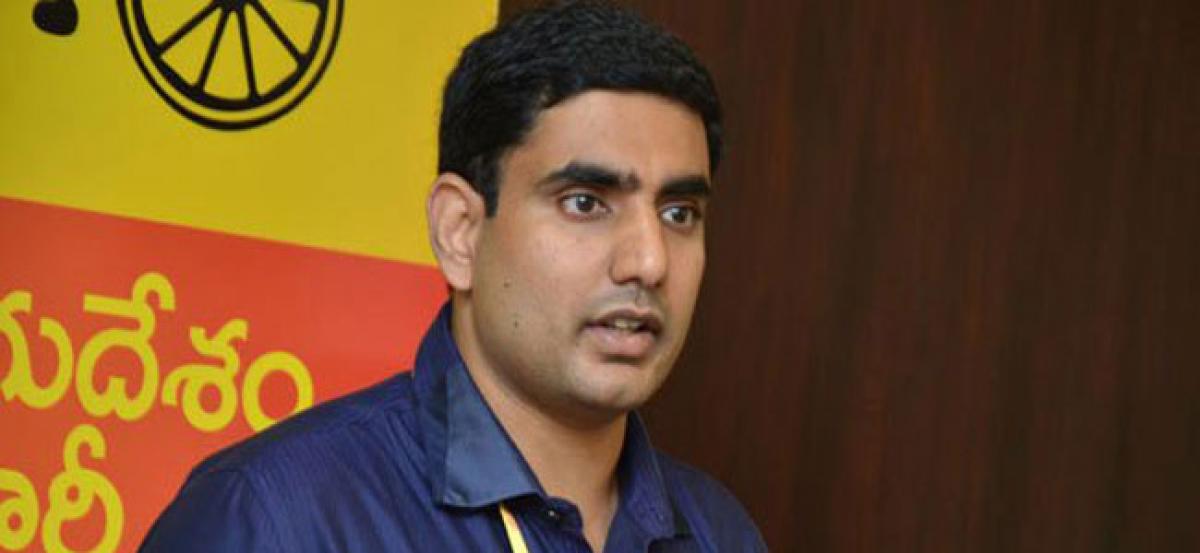 Highlights
Stunning all his party leaders , TDP leader and IT minister N Lokesh declared the present MP Butta Renuka will be the party candidate from Kurnool Parliamentary constituency in next elections
Stunning all his party leaders , TDP leader and IT minister N Lokesh declared the present MP Butta Renuka will be the party candidate from Kurnool Parliamentary constituency in next elections.
Participating in a programme in the Rayalaseema district, he also declared Mohan Reddy as MLA candidate to Kurnool Assembly.
It may be mentioned that TDP Chief N Chandrababu Naidu had recently expressed displeasure at the poor performance of the MP Renuka who won from YSR Congress and joined Telugu Desam. Renuka extolled Chandrababu for moving the state towards development even without sufficient financial resources.