Amit Shah to assess BJP preparations for simultaneous polls in Telangana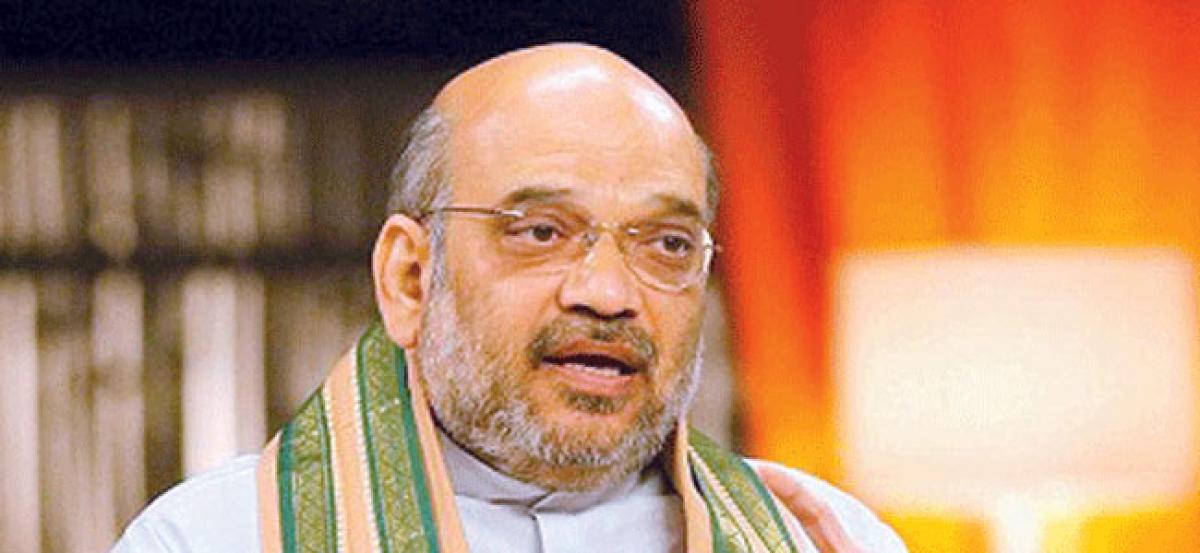 Highlights
BJP Chief Amit Shah is all set to visit Telangana on July 13 and review the partys preparations for the simultaneous polls to Lok Sabha and Telangana Legislative Assembly
BJP Chief Amit Shah is all set to visit Telangana on July 13 and review the party's preparations for the simultaneous polls to Lok Sabha and Telangana Legislative Assembly.
Announcing the same on Tuesday, state BJP president K Laxman said that Amit Shah will review the political, social situation of Telangana along with the party's grassroot level strength to focus on winning the 2019 elections to assembly and parliament.
He said that the BJP President's visit to Telangana would be a big boost to the party in the state.
The BJP leader further said that the party is targeting to win two-digit seats, out of 17 Lok Sabha seats in the state adding that the aim is to come to power in the 2019 Telangana Legislative Assembly polls.
Earlier in 2014, BJP contested in alliance with its estranged ally TDP but announced that it would contest alone in Telangana in the 2019 elections.